Every month, I highlight products and foods that I am really enjoying. Here's what I can't get enough of this month … Enjoy!
Ethiopia coffee from Starbucks
Between you and I? I am a total creature of coffee-habit. Most days, the Keurig pod of choice for me is Starbucks' French Roast. It's a rich dark roast that wakes me up. My husband and I have a running joke that for me, the only coffee that exists is the dark roasts. So when Starbucks sent me their new Ethiopia coffee to brew at home, I immediately noticed that it's a medium roast — and figured it would be more to Shawn's tastes than my own.
I was wrong. This is one medium roast that can stand up to my need for strong, bolder coffees. With hints of dark chocolate and citrus, I immediately fell in love with Ethiopia coffee. But the true test? When we finished the bag that I was sent for review purposes, I went and bought more.
Get it: Ethiopia is available in Starbucks stores throughout the country. It's brand new.
Late Season Tomatoes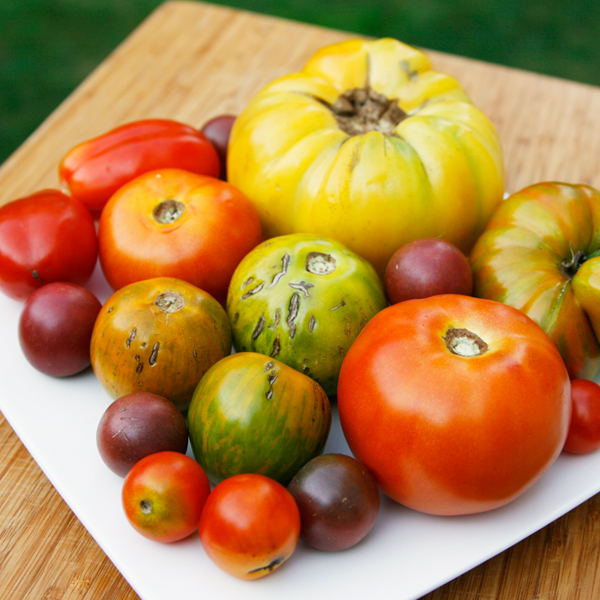 Last year, the tomato season abruptly ended in early September and I was devastated. Summer tomatoes are such a joy — I love eating them served simply with a little olive oil, sea salt and ground pepper. Sometimes with a little feta or fresh mozzarella. But this year, tomato season is still tiptoeing about. This past week, I had lovely heirloom tomatoes, some green zebras and saw pints of perfect cherry tomatoes. Don't miss the opportunity to get the season's best tomatoes while you still can.
Get it: Farms, farm stands, farmers markets — you want your tomatoes to come from their source.
Homemade Popcorn
Fresh popped popcorn? Yes, please. I am officially obsessed with popcorn — and discovering that different kernels actually taste differently (the flavor differences are subtle, but totally there). While I don't have a favorite variety yet, I do urge you to try popping different kernels to see what you like too. I prefer either air-popped or popping kernels in a paper bag in the microwave.
Get it: Grocery stores sell popcorn kernels, but you can find a great variety at specialty stores, online (check Amazon!) and even at Williams-Sonoma.
Disclosure: I was provided a sample of the Starbucks coffee for review purposes. However, this is editorial content, and I only included it because I truly loved it.