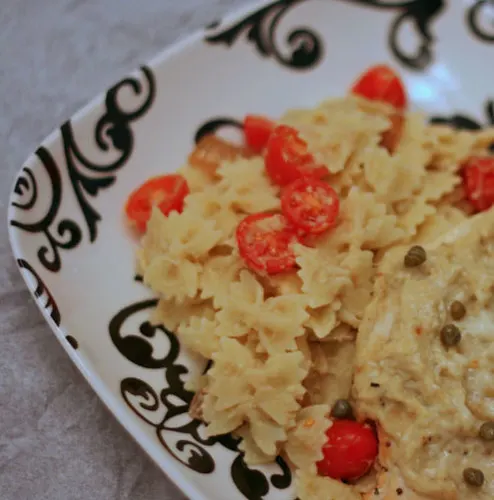 When I woke up yesterday, I looked outside to see delicate snowflakes falling gently from the sky and adding a blanket of pristine white snow to the outdoors. The undisturbed snow looked so peaceful and inviting, like a standing invitation to come play. It was a perfect winter wonderland outside, one that I craved as a child every winter morning.
Live and learn, right?
My first thought when I saw the snow wasn't about how pretty the scene was or how lovely the flakes were. It had nothing to do with snow days or snowmen or snow angels. I didn't think about skiing or sledding or any other fun winter pursuit.
No, instead the first thing I thought was "Not. Again." with an assortment of colorful words dotting the sentiment. I am so sick of snow right now. In fact, winter itself is persona non grata for me at present.
Don't get me wrong, I love snow. What I don't love is the fact that I have shoveled and shoveled and shoveled and even sprung for a plow to help when it was too heavy to do ourselves (we have the mother of all driveways). But my too-wide, too-long driveway remains my nemesis this winter. An ice storm last week, followed by up and down temperatures and two (yes, TWO!) more snow storms has left it a sheet of ice that five bags of salt can't undo.
And it certainly doesn't help that the temperature is so low that you could easily store all of the contents of your freezer outside without concern. It's times like this that rich, delicious food can be a great comfort – a bright spot in an otherwise frozen day.
This artichoke sauce is versatile – use it for sandwiches, pasta or appetizers and you won't be disappointed. But be warned: it's addictive.
Easy Artichoke Sauce
Ingredients
1 9-oz package frozen artichoke hearts, cooked according to package directions

juice of 1 lemon

1 tbsp extra virgin olive oil

1 head of garlic, roasted and mashed

salt and peppe,r to taste
Instructions
Combine all ingredients in a food processor and process until smooth.

To use:

Pasta: Combine one batch with one pound of cooked pasta. Mix well. Serve with grilled chicken and/or roasted vegetables and a sprinkling of capers.
Sandwich: Spread onto crusty bread and top with grilled chicken or thinly sliced roasted vegetables and thinly sliced asiago cheese. Toast the sandwich in a 350 degree oven for five minutes or so, until warmed throughout. (That's my favorite method!)
Appetizer: Slice French bread into 1/2 inch rounds and toast. Spread with artichoke sauce and top with thinly sliced roasted red pepper.