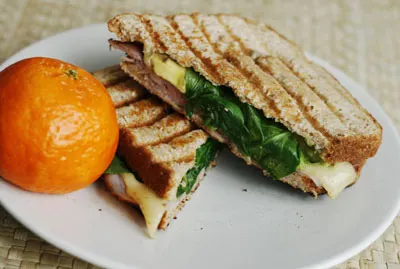 Turns out that the schools "great" system of alerting parents at our school of delays, closings and emergencies is a bit of a pain. I mean, at first glance, it's great. Instead of having to endure the forever-long list of district closings being read on the radio, they call us. And text. And email. At once. So, I never have to worry about missing the message.
Except, the school has been closed four times this month … and that means four (!) phone calls at 4:50 a.m.-ish to let us know.
I hate getting calls at 4:50 a.m.
So, I am starting to resent the whole system. Never mind that the weather sucks (today, it's been a mix of snow, ice and rain. Joys.), they are disturbing my sleep. The obvious answer would be to change the phone number to one of our cell phones or turn down the call service … of course, then I would have to wake up at 6:30 a.m. and Will's alarm would go off, so he wouldn't be going back to sleep.
I just want the snow days to end. Now.
Yes, the kids were home from school today and a little cabin feverish. Can you blame them? Thank goodness for little spates of pace-changing … like lunchtime, when they happily sit still at the table to eat. And, it's time for me to make myself a little something special too … since, you know, a Starbucks run is out of the question.
So, while the kids munched on turkey sandwiches and bowls of chicken noodle soup for lunch, I whipped up this little panini. It's a nice mix of salty and creamy, with a hint of crunch. If you like more crunch, add a little bacon. And on good, soft, toasted multigrain bread, it's perfect.
Nothing like a happy little sandwich for lunch …
P.S. The trick with making paninis is to have all the ingredients ready to go before you lay a thing in the pan. That way you can slap it together and cook it fast — without one side getting overdone.
Ham, Swiss, Avocado and Spinach Panini for One
Ingredients
2 slices whole grain bread, I used Pepperidge Farms 15 Grain
2 oz ham, thinly sliced (deli meat)
1 oz Swiss cheese slice
1/2 Hass avocado, sliced
1/4 cup baby spinach
Instructions
Preheat your panini pan and press (or a George Foreman grill or a panini grill).
Spray one side of each of the slices of bread with olive oil spray. Once the panini pan/grill is hot, lay a slice of bread on the pan (olive oil side down) and quickly top with ham, Swiss, avocado and spinach. Top with the second slice of bread, with the olive oil facing up. Press with the panini press or close the grill lid.
Cook until lightly browned all over -- 3-4 minutes.
Serve immediately.