This quick and easy recipe for a Banana Coconut Cream Pie Smoothie was created for Yoplait. All opinions are my own.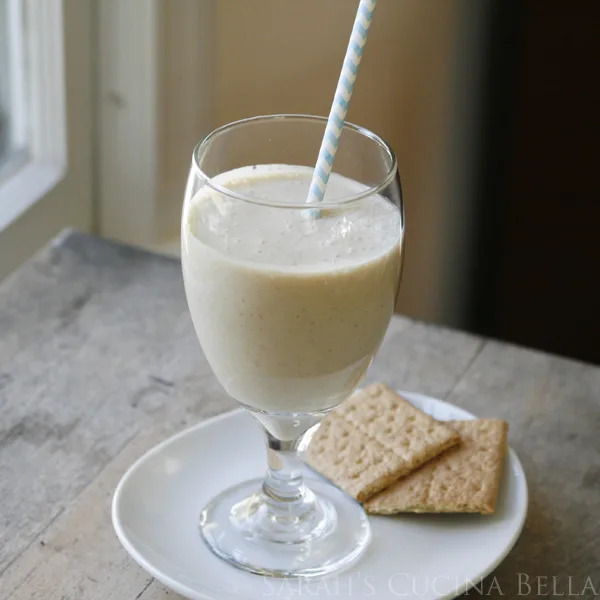 Will and Paige are very independent. Most school days, Will rises with his alarm, gets his own breakfast and then gets himself ready for school. Paige usually wakes up just before Will gets on the bus (her bus comes an hour later) and gets her own breakfast too, which she eats while Will and I wait for his school bus.
When Will gets home, he starts right in on his homework and then gets himself a snack. Paige's homework always requires parental help, so she comes home, does it with me and then gets her own snack too.
I love their independence. It's amazing to see them taking care of themselves and each other — and I delight in knowing that they'll always have this skill. They know what a good breakfast consists of, and even take charge in the grocery store to ensure that they have what they need for the week.
Still, sometimes it's nice to treat them with something special — like pancakes for breakfast or a fun smoothie for their after school snack.
This quick and easy Banana Coconut Cream Pie Smoothie takes only a few ingredients and about five minutes to make. But it's so fun, taking the flavors of a Banana Coconut Cream Pie and translating it into a smoothie form.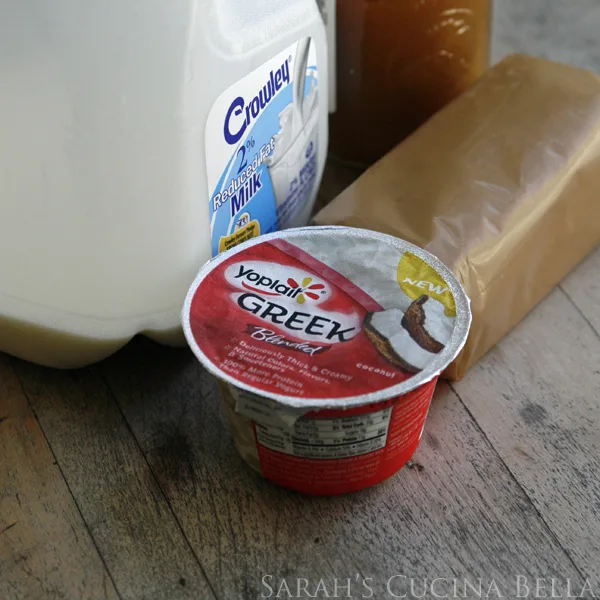 You might even have all the ingredients in your pantry already. Talk about simple, right?
And the flavor? Will couldn't stop talking about how good it was. This is a snack he wishes I would whip up more often (score one for Mama!). As for me, I really love that when I make this, the kids get hearty Greek yogurt, dairy and a serving of fruit all in one. This is made with Yoplait's new Greek yogurt, which is thick, creamy and perfect for smoothie making.
And hey … it's ready in five minutes. Can't beat that, right?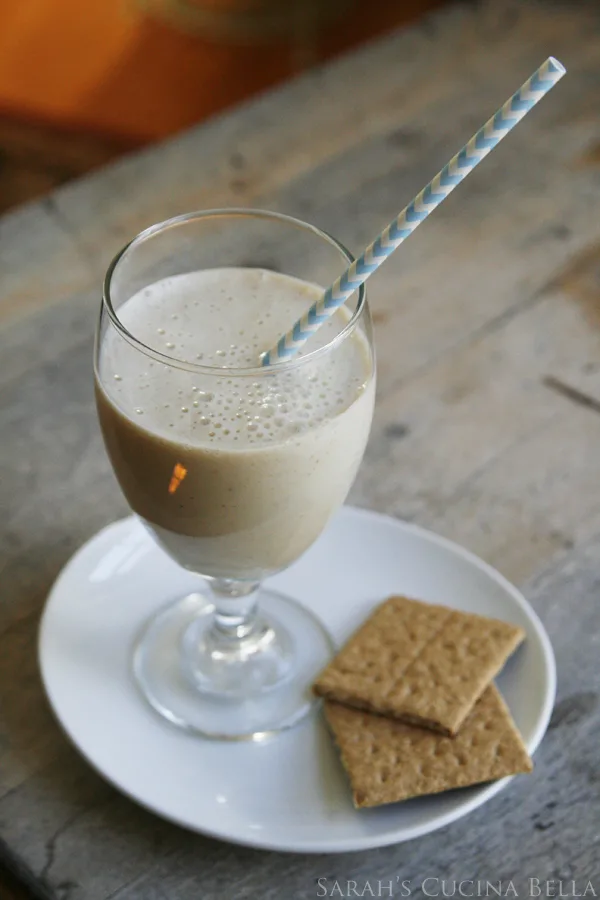 Banana Coconut Cream Pie Smoothie
Ingredients
1 Yoplait Greek Blended Coconut Yogurt
1/2 cup reduced fat milk
1 banana, peeled and broken into pieces
1 graham cracker
1 tsp honey
Instructions
Combine all ingredients in a blender and blend until smooth. Pour into a glass and enjoy.
If desired, garnish with an additional graham cracker.
Notes
Don't have reduced fat milk? Substitute whatever milk you do have. Whole milk will result in a richer smoothie.
Disclosure: I was compensated for creating this recipe, but all opinions are my own. Be sure to check out Yoplait's website for more great recipe ideas.