In spring 2006, the James Beard Foundation held a food event Trends and Transitions at New York University's Kimmel Center. Judith Jones was among the speakers.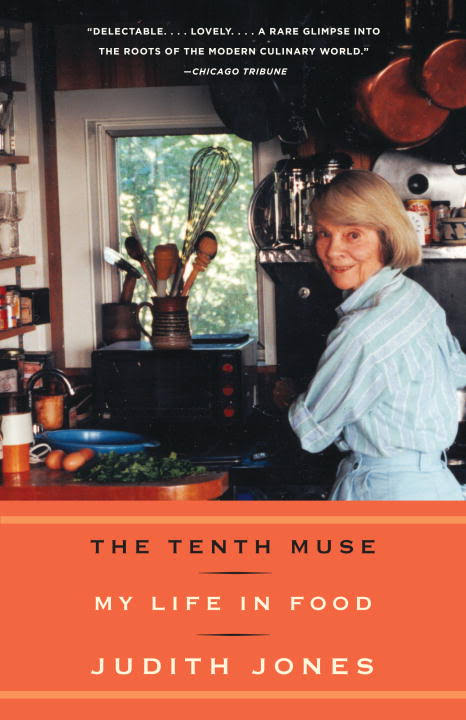 When I learned of the passing of Judith Jones, the editor who'd plucked "Anne Frank: The Diary of a Young Girl," from the slush pile at Doubleday and who'd discovered the venerable Julia Child — and her book "Mastering the Art of French Cooking, I was greatly saddened. Jones was responsible for bringing so many important and well respected books in cookery and beyond to bookshelves. And she, herself was an author, of both cookbooks and her memoir "The Tenth Muse: My Life in Food." She was 97.
I immediately remembered seeing Jones speak years ago. In spring 2006, the James Beard Foundation held a daylong event called Trends and Transitions at New York University's Kimmel Center. Among the speakers that day was Judith Jones, senior editor and Alfred A Knopf vice president, who was a recipient of a 2006 James Beard Foundation Lifetime Achievement Award.
I was there. A lovely friend, knowing that I was an aspiring food writer, had gifted me a ticket.
And, as luck would have it, I wrote a story following the event about her perspectives on the state of cookbooks and publishing that was published on a now-defunct site called Food Bound, which was part of the Well Fed Network. Last night, I dug through my archives to find it — it's no longer available online. This is an edited and updated version of that.
In that 2006 talk, Jones said that she didn't link where food publishing had gone. She characterized it as too much glitz and "not enough substance."
"I think it's a dreadful time now in publishing," Jones said.
Perhaps she had a point. Celebrity television chefs like David Lieberman, Rachael Ray, Curtis Stone and Jamie Oliver (aka The Naked Chef) were turning out volume after volume of books based on the popularity of their shows. They were bright and exciting and we could watch them on TV! Meanwhile Julie Powell was still riding the success of her book, "Julie & Julia: My Year of Cooking Dangerously," in which she cooked every recipe in "Mastering the Art of French Cooking," and blogged about it. There was a film version too.
There were many other cookbooks and food-related works released in those years, of course. But Jones' point was that cookbooks should teach, not just tell. With their longer format, there was much opportunity there to be harnessed.
"I don't care how long the recipe is," Jones said, "Language should express what is happening."
Cookbooks, she said, need to go further with good explanation, detail and something that gives the reader an understanding of why they are doing certain things.
"I feel that cooking is a part of the whole art of life. Cooking and literature go hand and hand," Jones said. "A recipe should be written for both the advanced cook and the novice."
As an editor, Jones said, she liked to visit the authors in their kitchens. "I really try to get to know the author cook," Jones said.
I wonder whether she'd agree with me that cookbook publishing has shifted again in the more than 10 years since that day, more toward teaching and enlightening readers. Books like "The Food Lab: Better Home Cooking Through Science," by J. Kenji López-Alt and "A History of Food in 100 Recipes," by William Sitwell are as much about teaching the reader something as they are about the recipes themselves. And more books, mine included, have included instructing components — like primers on ingredients and cooking methods.
She did say she was hopeful things would change.
"Even in the darkest times, something wonderful comes along." — Judith Jones.