This shop has been compensated by Collective Bias, Inc. and its advertiser. All opinions are mine alone. #MyMrCoffeeMoments #CollectiveBias
Lattes are great, but at home sometimes you just want a fancy coffee without all the fuss. Here's how to make Eggnog Coffee — perfect for the holidays.
Oh, the aroma of coffee wafting through the air. It's so familiar and welcome — a connection to my past and a beckoning to begin the day all at once.
As the holiday season approaches, there are so many ways to turn that familiar, beloved coffee into something elegant and special. Turn up the flavor, if you will.
And one of my favorites is Eggnog Coffee. It's a rich, spiced coffee, perfect for making for your self or sharing.
This coffee drink combines strong brewed coffee with eggnog, brown sugar and spices and finishes it off with whipped cream and more spices for a delightful treat. Read on to learn how to make Eggnog Coffee.
But first, let's talk about coffee makers.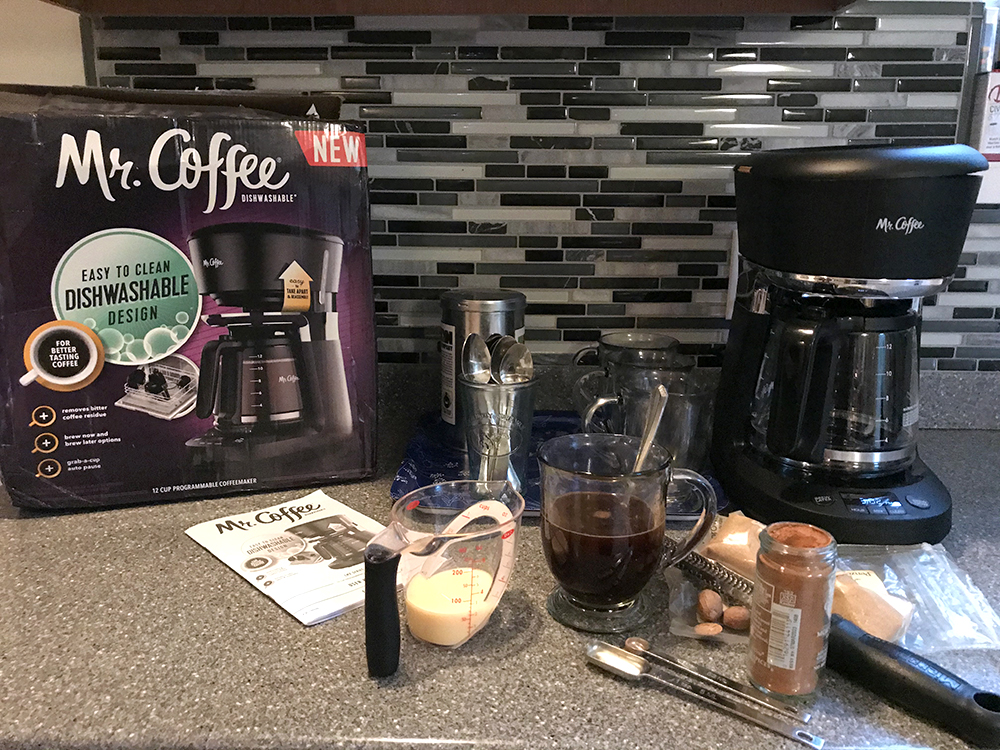 I recently received the Mr. Coffee® 12 Cup Programmable Coffeemaker with Dishwashable Design so that I could try it out and use it for a delectable coffee-based drink recipe. I've been using it for a few weeks now and love it. Why?
Making coffee is easy. I can set the coffee maker up the evening before and have brewed coffee ready for me when I wake up with the Brew Later feature. Or I can make it in the morning with the Brew Now button and it doesn't take long — not the setup or the brewing.
Cleaning is easy. With the Mr. Coffee® 12 Cup Programmable Coffeemaker with Dishwashable Design, cleaning is as simple as popping the components in the dishwasher so all those parts that touch coffee grounds, coffee and water can be cleaned easily. The basket for holding the coffee grounds pops right out and the glass carafe can go in too.
Make as little (or as much) as you want. Most days, I only have one mug of coffee. But sometimes I want more to take to work. Either way, it's simple and easy to scale the amount of coffee I make. And when my coffee-loving family visits for the holidays, I can make a lot more so everyone gets some.
It makes good coffee. I've tried many, many coffee makers over the years. What I love about the Mr. Coffee® 12 Cup Programmable Coffeemaker with Dishwashable Design is that it's a simple design that's easy to use that just makes good coffee. And who doesn't want a good cup of coffee? Plus, since it's so easy to clean, I don't have to worry about a dirty coffeemaker making my coffee less than fresh.
It's a familiar, trusted brand. My first coffee maker was a Mr. Coffee® that I bought in college. And it was so reliable. That's why I still trust this brand for my coffee today. And I am not alone. Did you know that Mr. Coffee® is America's #1 coffee maker brand?
I love this for my kitchen. But it would also make a wonderful gift this holiday season too. (Hint: That's a shoppable image! Click to get taken to a product page to learn more about this coffee maker.)
The Mr. Coffee® 12 Cup Programmable Coffeemaker with Dishwashable Design is available at Target.
How to Make Eggnog Coffee
Alright! Who wants a coffee? Here's how to make Eggnog Coffee!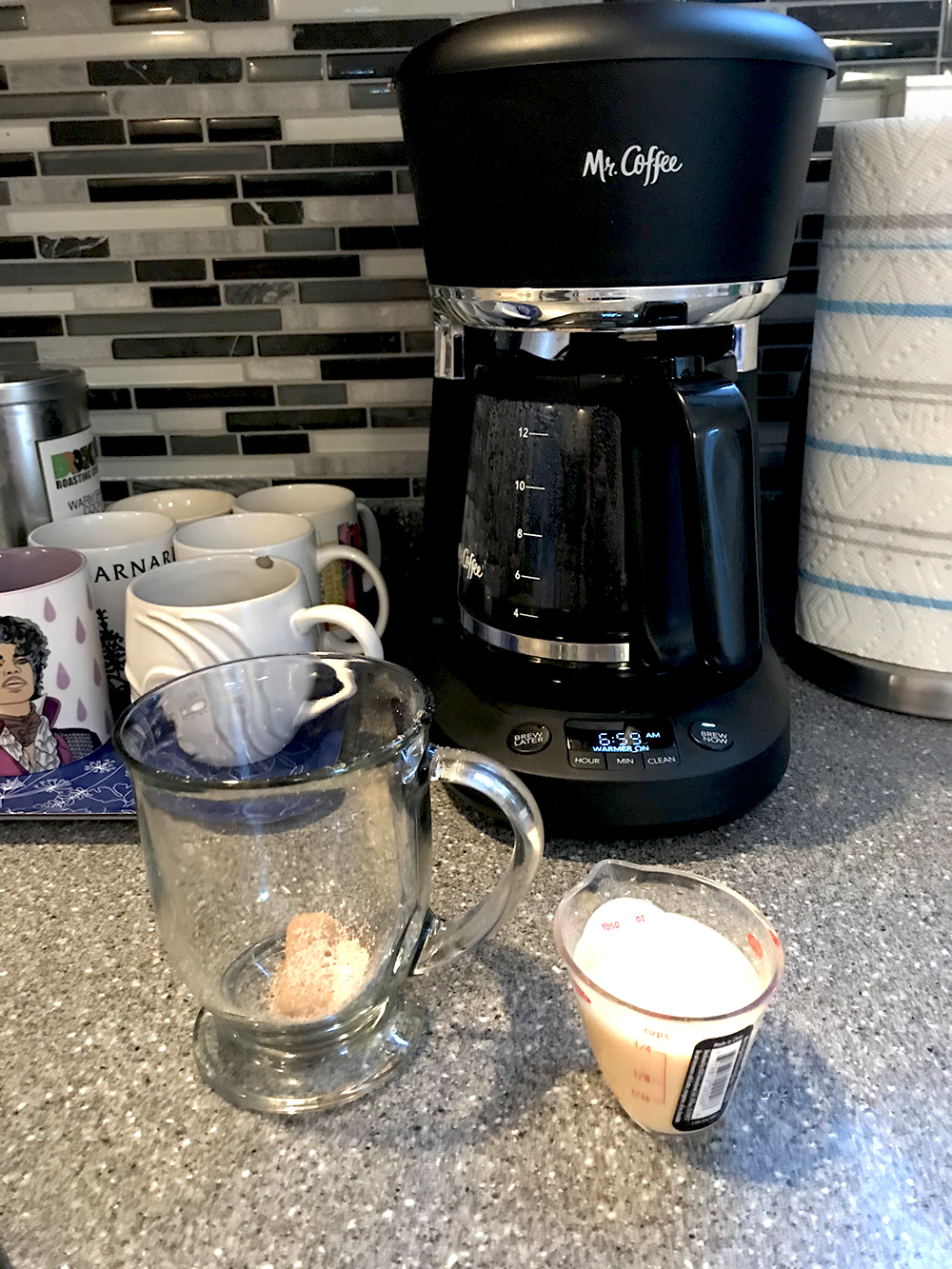 Gather your ingredients. The brown sugar and spices go into the cup first.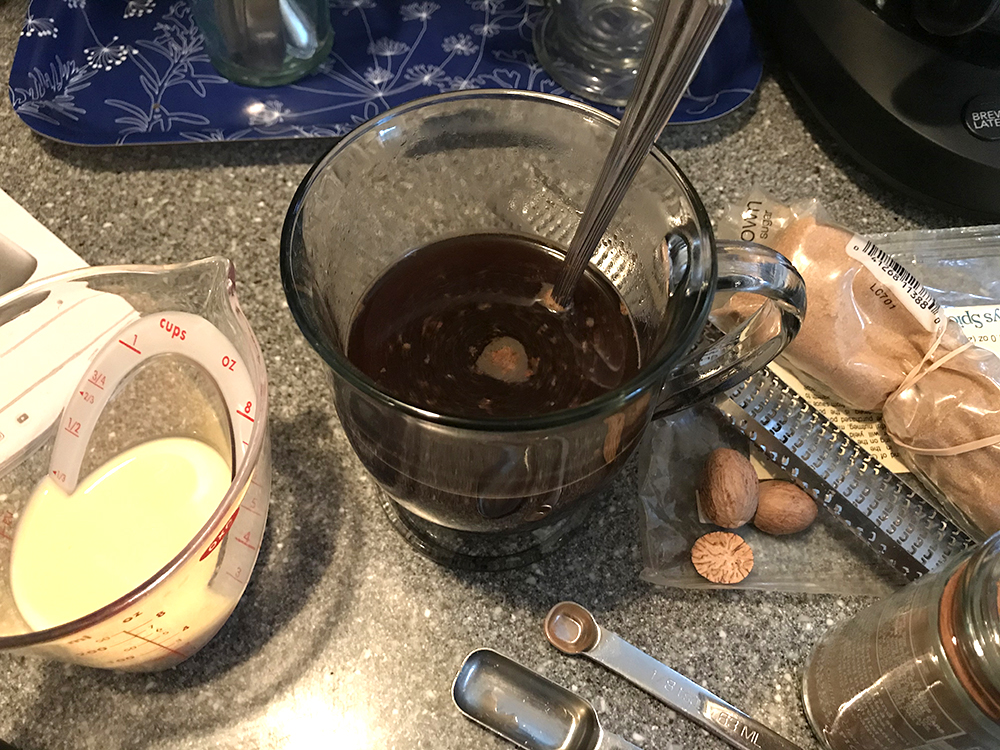 Then add the coffee and stir. You want to only add the coffee at this point so that the sugar dissolves into the hot liquid.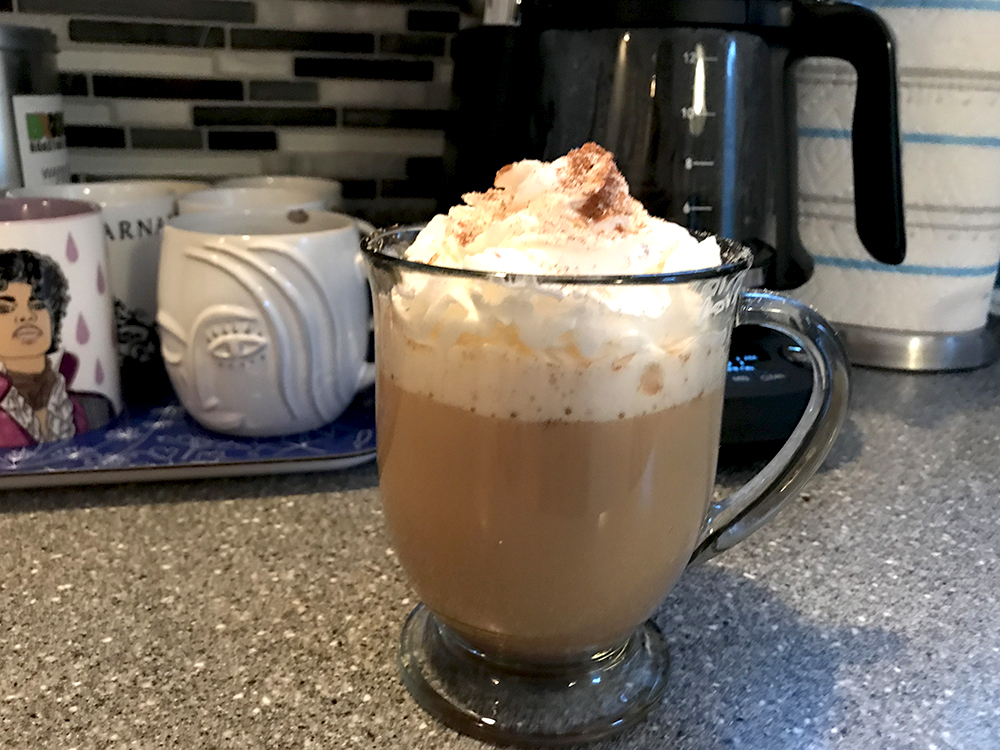 Then add the eggnog. Stir well. Top if off with whipped cream and a bit more spices.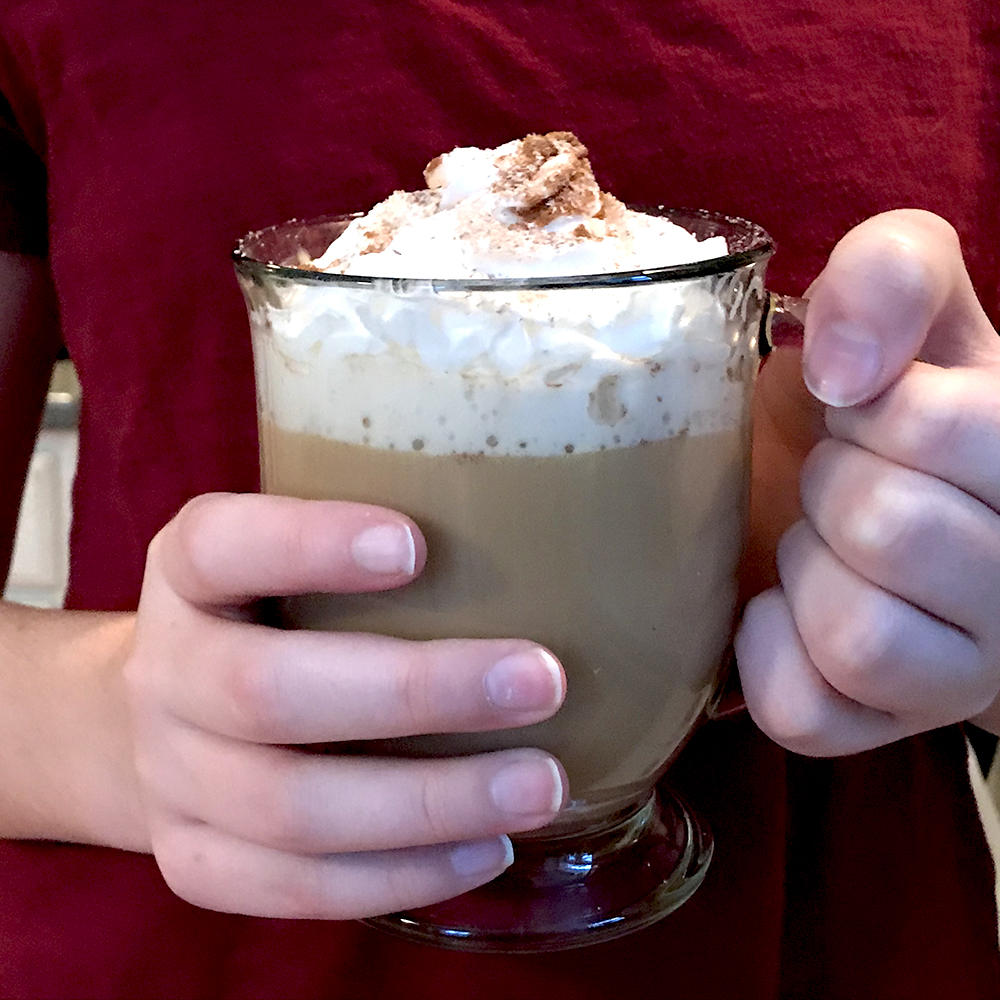 And enjoy! This festive holiday coffee drink is excellent in the morning or as an afternoon pick me up.
When my family comes to visit for Thanksgiving, we'll gather around the kitchen island, coffees in hand, and enjoy some time together. Maybe someone will even be sipping on one of these Eggnog Coffees.
#NewellHomeRefresh
Fancy Eggnog Coffee
Ingredients
1 tsp light brown sugar
1/8 tsp ground cinnamon, plus extra for dusting
1/8 tsp ground nutmeg, plus extra for dusting
1 cup (8oz) strong brewed coffee
1/4 cup eggnog
whipped cream
Instructions
In a large mug, add the brown sugar, cinnamon and nutmeg.
Pour in the coffee and stir well until combined. Add the eggnog and stir again.
Top with whipped cream and sprinkle with extra cinnamon and nutmeg
Sarah Walker Caron is a cookbook author, freelance writer and founder of Sarah's Cucina Bella. She is the author of four cookbooks including The Super Easy 5-Ingredient Cookbook and One-Pot Pasta, both from Rockridge Press. A single mother to a tween and a teen, Sarah loves nightly family dinners, juicy tomatoes plucked fresh from the vine and lazy days on the beach. She also adores reading and traveling.