Growing season is upon us — and it's time to rethink your planting strategy. This planting hack makes caging tomatoes a breeze.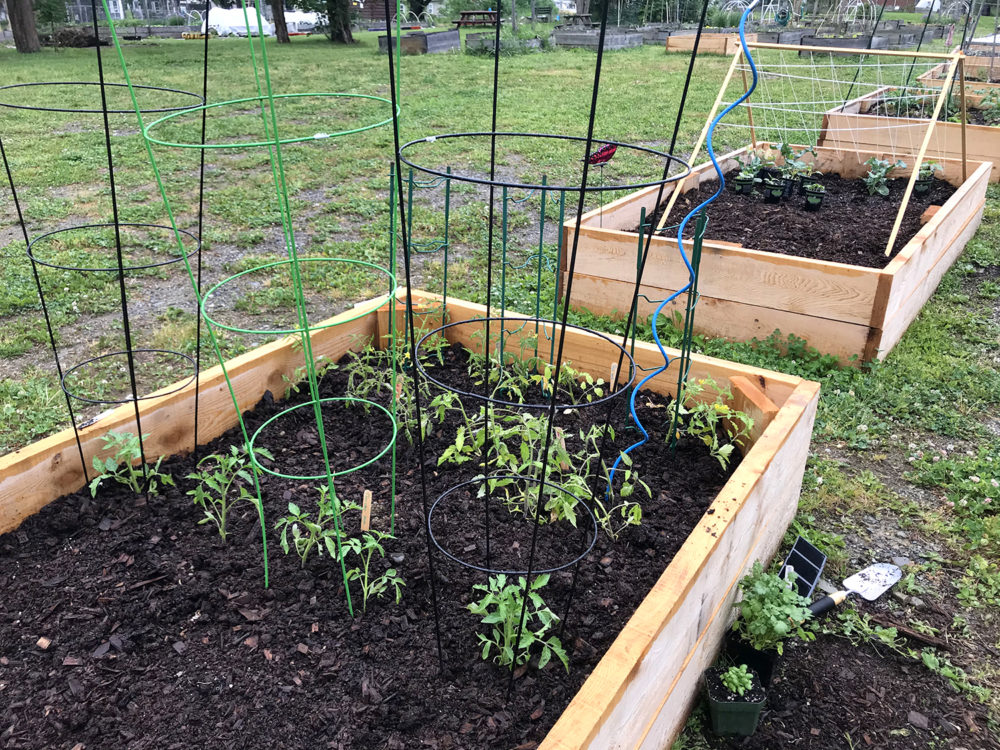 If you've ever used the round tomato cages prevalent in garden centers all over, you know the struggle. You've carefully planted the tomatoes in the bed but now must contend with the challenging dance trying to stretch the prongs to fit around the tomatoes without hurting them. Eventually, you do it, but you're left wishing there was a better way.
What if there is?
As we prepared for the growing season, I thought a lot about how and where to plant things. As I mulled the tomatoes, I thought about how to stake them without harming them. And then it hit me: I've been thinking about it all wrong.
Instead of fitting the tomato cages to the tomatoes, why not fit the tomatoes to the cages?
In other words, place all the cages in the box. And then plant the tomatoes in them. That way, you ensure that the tomatoes are optimally positioned in the cages — and you eliminate the risk of damage when planting them.
This simple planting hack made caging tomatoes a breeze this year. Moreover, they are all planted exactly where I want them to be.
Maine Garden Update
After a challenging season last year where the community garden flooded around our boxes more often than not, the garden managers asked us to switch boxes so they could repair the ground where our old ones were. We obliged and now have a 2×2 square of four boxes.
The boxes are about 95 percent planted.
Sweet peas and sugar snap peas are in. We used twine and bamboo poles to create places for them to climb.
Radishes are growing already. They'll be the first thing we harvest, as is typical. Lettuce should also be among the early season harvests, and it's just starting to come up — though we accidentally covered the little sprouts with some additional soil while planting the tomatoes. Oops! Hopefully, it doesn't stop the lettuce from growing strong.
Meanwhile, the carrots have also emerged (so have the beets, but I don't have a good image of those). These will stay in the ground for a while before harvesting in late summer.
Likewise, after caging tomatoes, it's a long wait until harvest time. But we don't mind.