Happy Memorial Day!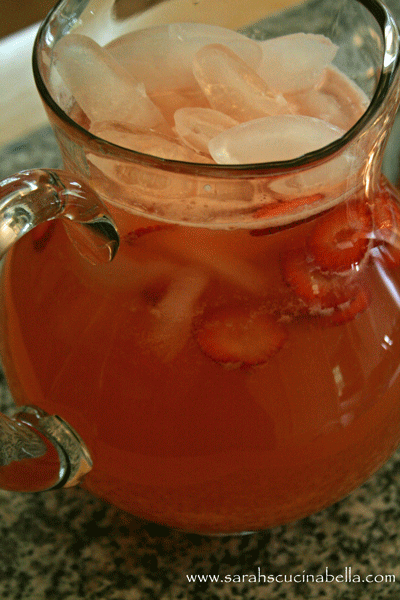 It's the unofficial start to summer, so here's a quick and easy drink for your next backyard shindig. I hope you are out enjoying this beautiful summer day like we are.
Easy Sparkling Strawberry Lemonade
With just a few ingredients and a little stirring this Easy Sparkling Strawberry Lemonade recipe could hit your table for all your summer gatherings.
Ingredients
1 1/2 cups lemon juice
1 12 oz can strawberry nectar
4 cups water
3/4 cup sugar
ice
2 cups club soda
Instructions
In a large pitcher, combine the lemon juice, strawberry nectar, water and sugar. Stir until combined. Add ice, leaving enough room for club soda. Add club soda just before serving and stir very lightly (you don't want to knock out all the bubbles!).