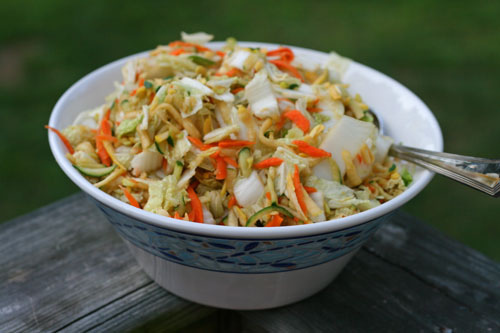 When the school packet arrived last week, I got choked up. Parked at the top of our long, winding driveway, I quickly scanned the forms for teacher names while the kids demanded to know if there was mail for them. "One second, guys," I said.
It was the last day of July, a beautiful, spotless day and one day after Will turned five. He's no longer a preschooler and the child's clothing that ends in T no longer fits him. He's a little boy going to school. And now, it's one month until school begins, one month until both my children have schedules and teachers and projects. Paige will be going too, to preschool with Will's first teacher. For the first time, they will both be in school.
Last year, while Will was in his final year of preschool, Paige went to a twice a month Stay-and-Play program vaguely associated with his school. At first, it was hard. She would sob with her cousin while I walked to the car with a pit in my stomach, wondering if I was scarring my baby by walking away. But then things got easier. She loved school. Now, she can't wait to go back.
With that program, it was casual and forgiving. I knew both the teachers, and they never said a peep as I dropped her off late more often than not. But this year, things will be different. There is no margin for error in drop off when Will starts kindergarten — lateness will get him effort referrals. Both schools lock the doors, forcing you to truly announce your entrance when you are late.
My babies are going to school. A monogrammed backpack sits by our front door, waiting for that magical first day, along with two embroidered lunch bags. Soon, I will be packing lunches and snacks, whisking the kids out the door at an hour when I normally don't even wake.
With one month to go, I want to make the most of our time. The school that Will will be attending starts homework young, so there will be worksheets to work on and books to read soon. But before that happens, before Paige stands in drop-off line, waiting for the preschool door to open, before any of it … I want them to enjoy the experiences and flavors of summertime.
For the next month, we'll be doing, eating, cooking and playing. We have so many things to do before school starts. I have a list on my computer with things that I wanted to do this summer — a bucket list, if you will. There are about 20 items left … I intend to do them all.
We've already checked off some items — bike rides and beach days, outlet shopping and heading to farmers' markets. But there are so many great things still to do.
Heading to farmers' markets is something we've done every year since Will was a baby. It's not just an item on a list, it's a tradition for us. We are always stopping at farmers' markets or heading to a nearby farm where we belong to a CSA program. It's an important part of every summer, but even more so this one … when Will's ability to drop in with me on a whim will be limited by his school schedule.
As for cooking, we are eating a lot of summer salads — particularly ones that are great for packing for picnic lunches or grabbing during the day for a fast bite. This recipe for Sesame Soy Napa Cabbage Slaw, which the kids loved, uses produce from that CSA box. It's a cinch to make if you use a food processor for the shredding. And it's perfect for packing up to take while we head off to have all sorts of adventure.
Now, if you will excuse me, we are off for an adventure today …
Sesame Soy Napa Cabbage Slaw Recipe
Ingredients
1 head Napa cabbage
2 carrots, peeled and grated
1 summer squash, grated
1 cucumber, grated
1/2 cup seasoned rice vinegar
1 tbsp dark sesame oil
1 tsp ground ginger
1 tsp garlic powder
1/4 cup soy sauce
Instructions
Slice the Napa cabbage into 1/4 inch slices, then cut in half. Wash well (a salad spinning device works great for this).
Add the Napa cabbage, carrots, summer squash and cucumber to a large bowl and toss to combine.
In a smaller bowl, whisk together the rice vinegar, sesame oil, ground ginger, garlic powder and soy sauce.
Pour the dressing over the cabbage mixture and toss well. Let sit for 30 minutes or more before serving.
This salad is best on day two and beyond. Store in an airtight container in the refrigerator for up to five days.