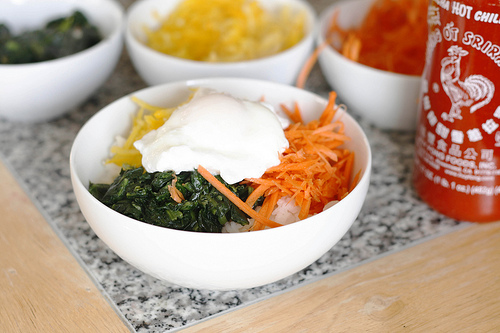 The first time I set foot on Barnard College's campus, I fell instantly in love. At the time, I was living near Lincoln Center, amid the hustle-bustle of the city. I loved that area, and couldn't imagine living anywhere else. But when I emerged from the subway at 116th Street, it was like walking into a different world — a village within the city. Something just clicked for me. I was still in the city, still close to everything, but the pace of life in Morningside Heights was a little slower … a little more suburban. And as I learned more about the school itself, I decided it was perfect. Just perfect. Three months later, I moved into a dorm at Barnard. It was the spring semester, and although I was so excited to be there, I was also nervous and a little shy about everything. Thank goodness for good roommates. I lived with four people — three girls and a guy — and they were all so inviting and nice. Even when I wasn't sure how to befriend them, they dragged me out and included me. Two of those roommates are still among my closest friends, more than 10 years later. Those same wonderful roommates also introduced me to the amazing world of Korean cuisine. If I close my eyes, I can take myself back to that first encounter. I was a little scared (new food! eek!) and a little apprehensive. But I asked my friends what I should try and took their advice. The only problem with this whole thing? I loved that dish so much that I have never had anything else Korean. That first dish turned out to be an amazing, life-altering flavor experience. It was Bi Bim Bap (or bibimbap), a rice dish, sometimes served in a hot stone pot. Warm veggies, often sauteed and lightly seasoned, top the rice and then there is a fried egg on top of it all. Sometimes it's served with beef too. Then you add some red chili paste. Oh, it's divine. At the
restaurant we used to go to near the Barnard and Columbia campus
, they would bring out these steaming hot stone pots, and we'd stir them vigorously, adding copious amounts of the red chili paste. It was a thrilling flavor experience. Every bite, from the tender beginnings to the crispy rice at the bottom of the bowl, was fabulous.
Unfortunately, I don't often get back to that restaurant (or any other Korean restaurant), since I live and work in Connecticut, where there is a definitive lack of Korean cuisine. Yes, there are a few restaurants in New Haven and Hartford, but none are close enough to my house to warrant a trip. Fortunately, I am all about adapting favorite dishes to be more accessible, and this one was perfect for that. I've traded the hot stone pot (really, folks, that's awesome at the restaurant, but not so much at home) for a more sensible bowl. The veggies are narrowed to just a few and served mostly raw. The egg is poached, instead of fried, since I find poached eggs easier to make. But the resulting dish? Absolutely divine. In fact, when I served it to Will and Paige (minus the Sriracha), they loved it. And Will begged for me to make some for his lunch the next day for school.
So, how do you make this Bi Bim Bap wanna-be dish ultra simple? It's all in the prep.
Make the rice first. I use a rice cooker, and it takes about an hour.
Once the rice is nearly done, julienne-cut the veggies. This can be done really fast if you use a food processor fitted with a julienne blade or a mandolin fitted with a julienne blade.
Use frozen chopped spinach. Simply heat 1 tbsp of olive oil and add two crushed cloves of garlic. Stir in the spinach, cover and cook for about 5 minutes, stirring twice.
Have all the veggies cooked and ready when you slide the eggs into the water for poaching.
Korean-Inspired Rice Bowl (A Bi Bim Bap Wanna-Be Dish)
Ingredients
4 cups cooked white rice
2-3 carrots , peeled and julienned
1 yellow bell pepper, julienned
1 cup chopped spinach, sauteed with two cloves garlic
4 large eggs, poached
Sriracha, to taste
Instructions
Divide the rice evenly among four bowls. Top with carrots, yellow pepper, sauteed spinach and one poached egg each. Drizzle with Sriracha (if desired), and stir vigorously to combine.
Serve immediately.
Sarah Walker Caron is a cookbook author, freelance writer and founder of Sarah's Cucina Bella. She is the author of several cookbooks including The Super Easy 5-Ingredient Cookbook and One-Pot Pasta, both from Rockridge Press. A single mother to two kids in middle school, Sarah loves nightly family dinners, juicy tomatoes plucked fresh from the vine and lazy days on the beach. She also adores reading and traveling.