Overripe avocados are perfect for this nourishing DIY avocado hair mask, which will lend moisture and shine to your mane. Plus it's easy to whip up!
"What's that awful smell," my 10-year-old son, Will, asked from outside the bathroom door. Inside, my hair was spun into a green-tinged beehive. With chunks of green.
"Probably the hair mask," I replied. I could hear him scurry away, down the stairs and away from the odor. But it didn't bother me — and my curiosity was strong.
Avocado. Apple cider vinegar. Coconut oil. I'd researched homemade hair masks, and what different ingredients could do for tresses. Then, I'd devised my recipe.
The avocado was a given. When I'd cut one open earlier to reveal a brown, spotted inside too far gone to be enjoyed, I immediately decided to try making a homemade beauty product with it. Then came the apple cider vinegar, which is a natural clarifier that helps remove product build up.
But I didn't want my hair to end up dry, so I added coconut oil for its moisturizing properties. Mixing these together, I wondered if I could really stomach rubbing the concoction all over my head.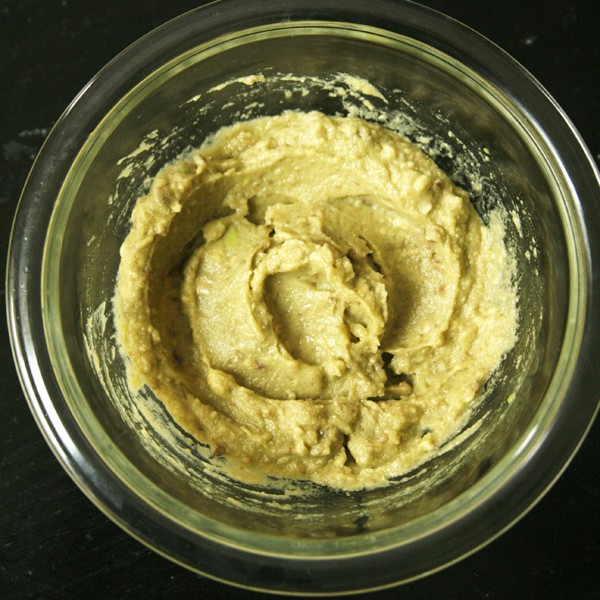 Three ingredients. One mask. Twenty minutes.
So there I sat, with my hair a chunky green, reading and waiting for the timer to go off.
Hint: Do this in the evening, after the kids are in bed. It's a little less awkward that way.
Once it's sat for 20 minutes, rinse it out in the shower. Then shampoo. I actually shampooed twice to ensure that I got every last bit out. And I finished off with a little conditioner to make it easy to brush.
Then what? Did it work?
At first, I thought my hair felt a little softer. And while it was damp, it had a faint vinegar smell, though that disappeared once it was dry. But it was the second day that I noticed a real difference. My hair was bouncier, looked fuller and had more body to it.
I love that this uses up overripe avocados I would otherwise toss. But more importantly, I love the results for my hair. It's relatively quick and easy too. Win.
Nourishing Avocado Hair Mask
This treatment combines three ingredients to remove buildup from your hair, make it soft and make it shiny.
Ingredients
1 avocado, , pitted and peeled
1 tbsp apple cider vinegar
1 tbsp coconut oil
Instructions
Mash the avocado into a paste, leaving as few chunks as possible. Add the vinegar and coconut oil and stir well to combine.
Rub the mixture all over your hair and scalp, taking care to spread it all around. I suggest styling the hair in an up-do ... for fun, and to keep the hair contained while it has the mask on. Let the avocado mixture sit on your head for 20 minutes.
Rinse thoroughly with water. Then shampoo once or twice. Follow with a little conditioner, if desired.
Sarah Walker Caron is a cookbook author, freelance writer and founder of Sarah's Cucina Bella. She is the author of four cookbooks including The Super Easy 5-Ingredient Cookbook and One-Pot Pasta, both from Rockridge Press. A single mother to a tween and a teen, Sarah loves nightly family dinners, juicy tomatoes plucked fresh from the vine and lazy days on the beach. She also adores reading and traveling.