Dried cranberry beans have little red spots, giving them their name. If you have some you want to cook so you can use them in recipes, this guide to making dried cranberry beans in the slow cooker will help.
A year or so ago, my son Will found a recipe for cranberry bean burgers he wanted to try. I bought the beans, but we never got to the recipe. Eventually, I forgot which cookbook it was in.
But when I recently found the dried cranberry beans while cleaning the pantry, it seemed high time to do something with them. As time wears on during this time of staying home and cooking all meals, I am more adapt to play, experiment and break out of kitchen routines.
Cranberry beans have a slightly nutty flavor to them. They are creamy in texture — velvety, even, and not mealy. We've enjoyed them in skillet dishes and in bean burgers as well.
And though I have gotten boxed beans once (boxed beans are like canned beans, minus the can), these are most often sold dried in the United States. Or, at least in my area of the US.
What are cranberry beans?
Originally grown in Colombia but also popular in Italy (thanks to Fine Cooking for those facts), cranberry beans are smooth, oval-shaped beans. Sometimes whiter in color, sometimes tanner, they are noted for the pink to maroon spots all over them.
According to the venerable James Beard Foundation, cranberry beans — also called borlotti beans —are available fresh in the late summer and fall (I should note that I haven't seen them myself, but they must be available somewhere).
Where do you buy dried cranberry beans?
The dried beans I purchase come from a natural foods store in my Maine town. There, I can buy beans of many varieties from bulks bins.
If you don't have a natural food store nearby, dried cranberry beans can also be purchased online from Bob's Red Mill, Rancho Gordo and other bean sellers.
Usually, anyway. At the time of writing, beans are scarce.
How do you cook cranberry beans?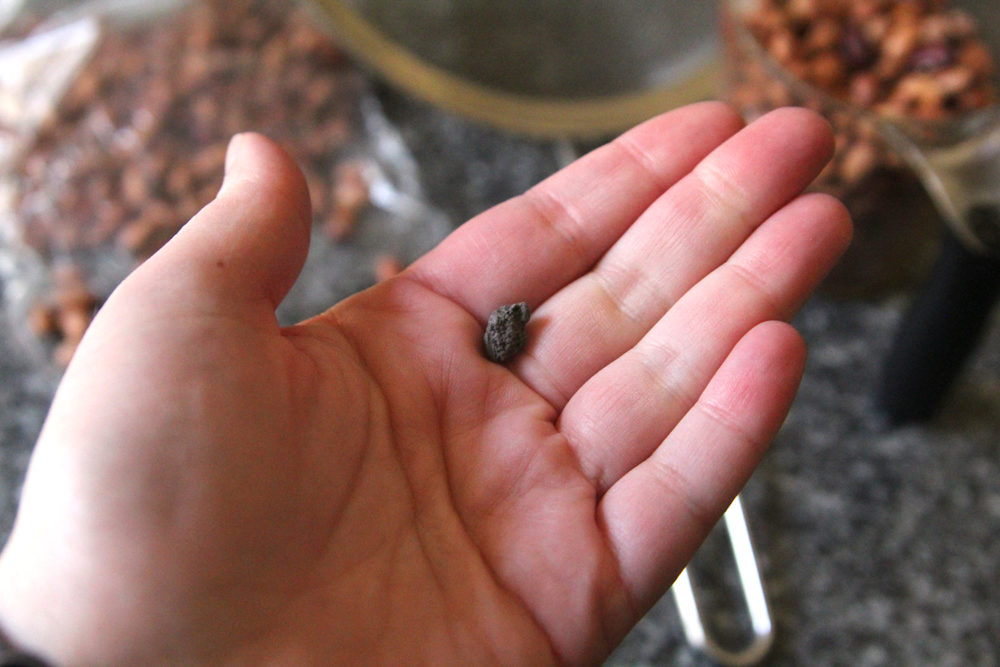 You cook dried cranberry beans first by boiling them. This can be done on the stove, but I prefer using my slow cooker.
Before you do that though, you need to rinse and pick the beans over. Sometimes little stones get mixed in and you want to pick them out before cooking.
And yes, I have actually found little stones before (including while cooking cranberry beans). The good news is that they are easy to spot.
Once the cranberry beans are soft, they can be used in a variety of recipes such as Cranberry Bean Salad with Basil, Mint and Feta and Cranberry Bean Gartin. Stewed Cranberry Beans with Kale sounds delightful. And I can vouch for their deliciousness in a bean burger.
Why cook cranberry beans in a slow cooker?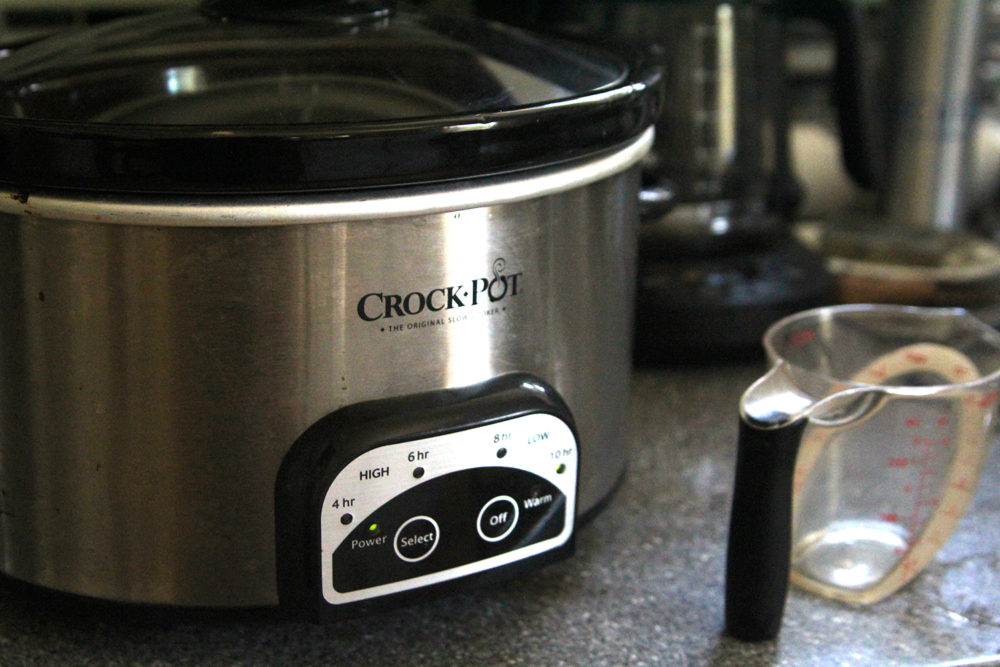 It all comes down to preference. Some people like to cook their beans on the stove. Some like other methods. I am a fan of slow cooking beans to creamy, tender perfection. And I really appreciate that I can set these up to cook, do other things and have them ready later in the day when I am ready to either use them or store them for later.
Time management wise, that works for me.
Inevitably, these days, though, when I write about cooking something in a slow cooker, I will get an email or a comment from someone who wants Instapot directions. But I don't cook in an Instapot — in fact, I don't own one. It's not my jam.
But if you really want to cook your cranberry beans in an Instapot, check out this post on cooking dried beans from A Mind Full Mom.
Slow Cooker Cranberry Beans
Total Time:
10 hours
5 minutes
Ingredients
1 cup dried cranberry beans
water
Instructions
Rinse the cranberry beans in a fine mesh strainer. Pick over, looking for any non-bean material such as pebbles.
Place the cranberry beans in the slow cooker. Cover with water (the water should rise an inch above the beans).
Set the slow cooker on low and cook for 10-12 hours, until soft.
Drain the beans. Store in an airtight container in the fridge for up to a week. Or freeze the cooked beans for later.