Get spicy with your side dish! This recipe for Hot Honey Roasted Brussels Sprouts and Bacon has a serious zing — and so much dimension.
It seems like hot honey is everywhere these days — from fast food menus to pizza toppings, there are so many ways to try this condiment. But really, hot honey has a decades-long history in the United States. But its origins trace back to Brazil — or at least, that's as far back as food writers have traced it thus far.
Are you ready to try some? Pick up a bottle (or a little jar, like I did) of hot honey and let's get cooking!
Hot Honey Roasted Brussels Sprouts and Bacon transforms the classic combination of roasted Brussels sprouts with bacon into a delightful sweet-spicy side dish.
You begin by roasting chopped bacon, halved Brussels sprouts and sliced onions on a baking sheet with salt and pepper. Don't worry — you don't need any additional oil or fat for this one.
As the bacon renders, it will produce enough fat to roast these veggies to perfection.
Then, when the Brussels sprouts are browned and tender, you drizzle them with hot honey, mix it up, spread it out and roast just a bit more.
Now, you'll notice that this recipe has only a teaspoon of hot honey. And, if you're like me, you might wonder if that is really enough. It is. This amount renders the Brussels sprouts spicy — it has a serious bite but not so much that the dish isn't enjoyable.
If you prefer less spicy, use less hot honey.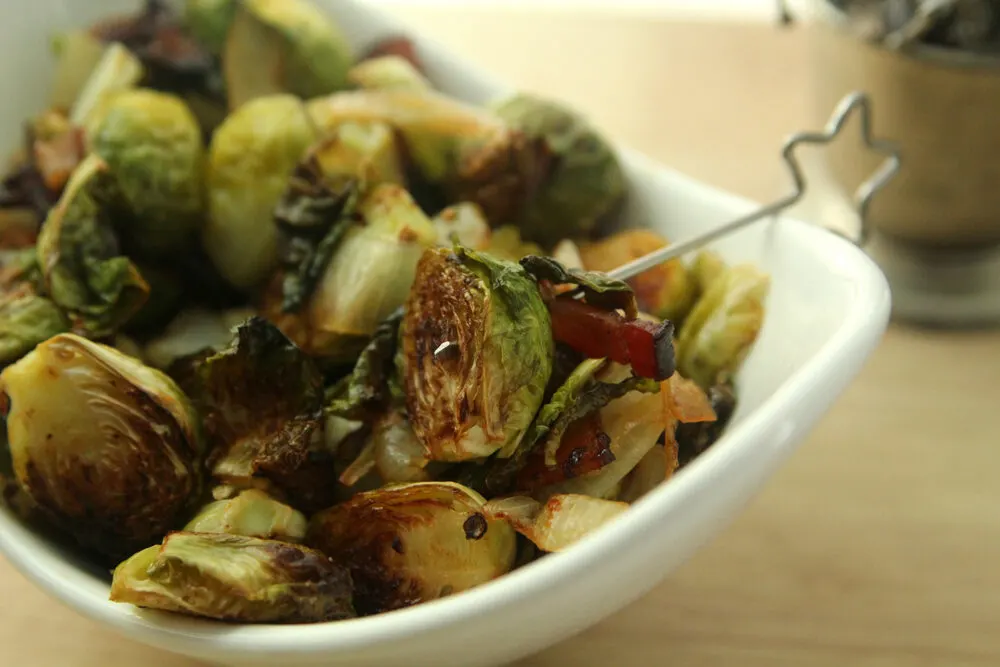 Now, dig in!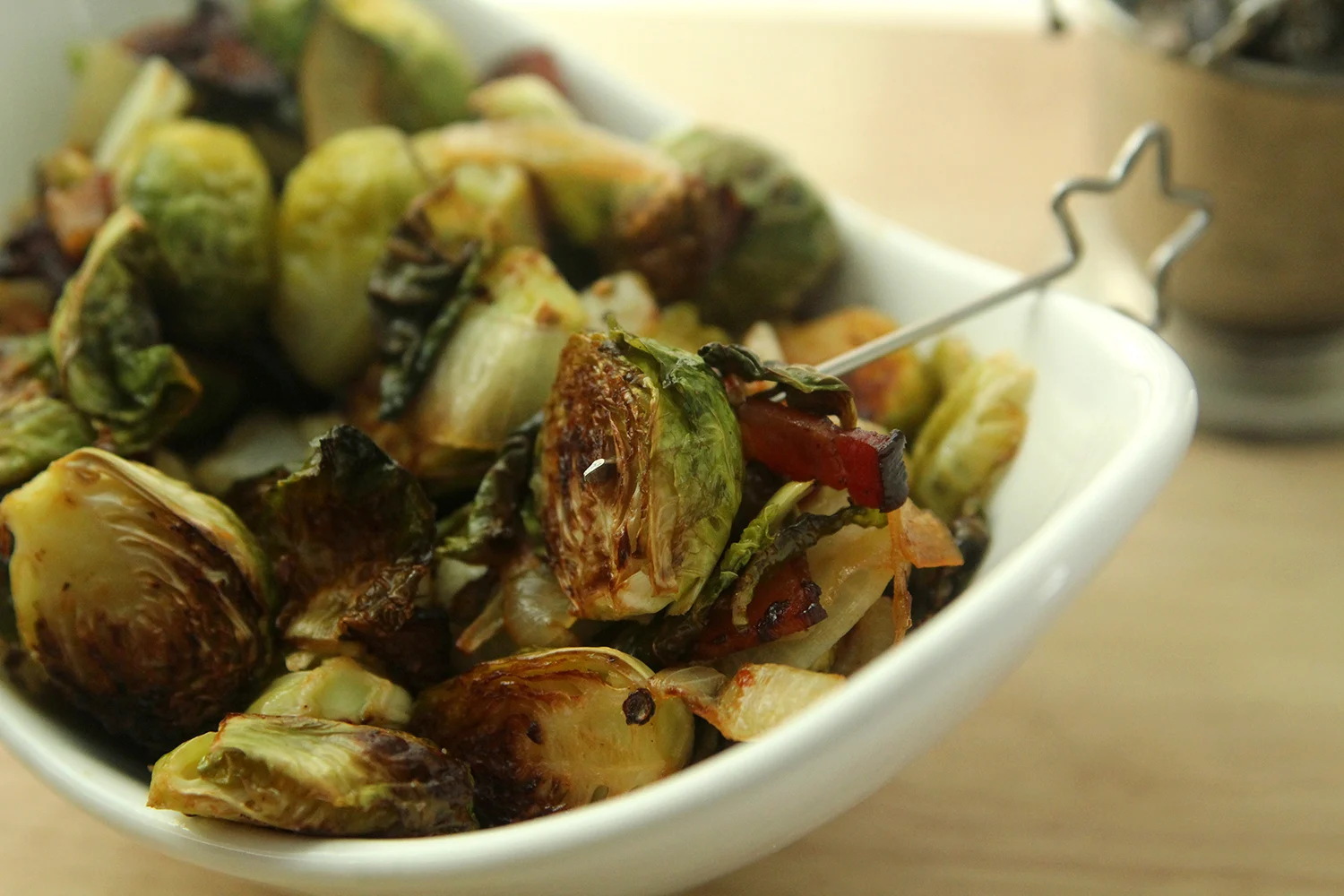 Hot Honey Roasted Brussels Sprouts and Bacon
Trendy hot honey adds new dimension to the classic combination of Brussels sprouts and bacon in this easy roasted recipe.
Ingredients
2 slices thick-cut bacon, chopped
1 lb Brussels sprouts, trimmed and halved
1 small onion, quartered and sliced into 1/4-inch pieces
salt and pepper, to taste
1 teaspoon hot honey
Instructions
Heat oven to 375 degrees Fahrenheit. Line a baking sheet with nonstick aluminum foil (or just use a nonstick baking sheet).
Spread the bacon pieces all over the baking sheet. Top with the Brussels sprouts and onions. Season with a couple of pinches of salt and pepper.
Slide the baking sheet into the oven and roast for 15 minutes. Stir, taking care to redistribute the Brussels sprouts so they aren't crowded in any areas. Return to the oven and roast for an additional 10 minutes.
Remove the baking sheet from the oven and gather the Brussels sprouts mixture in a single layer in the center. Drizzle with hot honey. Toss gently and then spread out on the tray. Return to the oven and roast for an additional 5 minutes.
Your Brussels sprouts are now ready to serve.