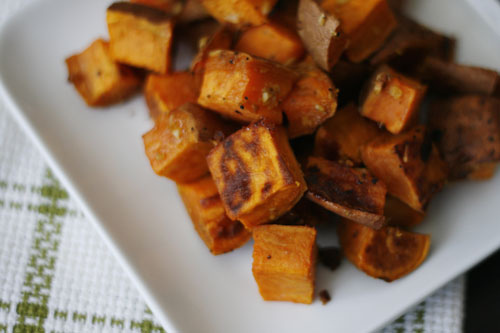 For the past two months, I have been staring into my backyard, wondering what we'll find when all the snow melts. As more snow came, my worries increased. My raised bed garden is back there, and it's hard to tell what the many feet of snow and ice that piled onto it this winter (all at once!) will do to my boxes and half barrels. Will the melting water find its way into cracks and split the wood beyond repair?
With the snow melting fast these days, I will soon get my answers. The tops of the boxes are visible today for the first time this year.
Because of the uncertainty — not knowing whether the untreated wood will survive unscathed or if we will have to re-plan the garden from scratch — I haven't been letting myself think too much about what we'll be planting when summer comes.
But Will, my five-year-old, has wanted to talk about it, asking if we can plant tomatoes and pickling cucumbers and red peppers again. I've said yes, telling him that of course we can, though in my head I hear "I hope so." What else is there to say?
In the meantime, while I wait, wonder and try not to worry, I've been thinking a lot about cooking (okay, who am I fooling? I always think a lot about cooking). I've been thinking about recipes and flavors and cooking with the food in my pantry and fridge.
Today, I was whipping up a soup that uses sweet potatoes for an assignment for work, when I started thinking about the lonely knob of ginger in my fridge. For a second, I contemplating adding a little to the recipe, but I realized that wasn't a great idea.
But roasted sweet potatoes with garlic and ginger? It sounded delightful. So, I grabbed the remainder of my sweet potatoes and whipped up a batch.
That batch is now gone.
The sweet potato chunks are roasted, making them beautifully sweet, without being cloying. The garlic, ginger, salt and pepper complement that sweetness, pulling them back into the savory realm. It's hard not to fall in love with these at first bite. Really. I mean it.
Roasted Sweet Potatoes with Garlic and Ginger
Ingredients
1 1/2 lb sweet potatoes, washed and cubed (1-inch cubes)
2 cloves garlic, minced
1-inch section fresh ginger, grated
2 tbsp olive oil
salt and pepper, to taste
Instructions
Preheat the oven to 375 degrees. Line a baking sheet with nonstick aluminum foil. Set aside.
In a mixing bowl, stir together the sweet potatoes, garlic, ginger, olive oil and a little salt and pepper. The sweet potatoes should be well-coated with the mixture.
Pour the sweet potatoes onto the prepared cookie sheet, spreading out to form one even layer.
Slide the baking sheet into the oven and bake for 20 minutes. Stir and flip the sweet potatoes (very gently). Return to the oven and cook for another 20-25 minutes. The potatoes should be lightly browned on one side and cooked through.
Serve immediately.