Salty chips are a perfect pairing for this Warm Rosemary Ricotta Dip — a perfect game day dip recipe. This post is brought to you by Kettle brand chips.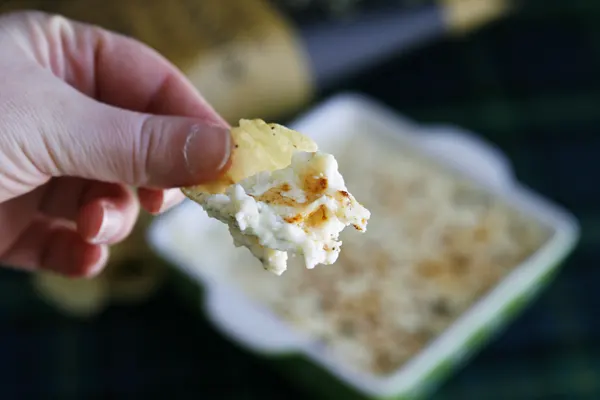 This year's Super Bowl is a little divisive in our house. So much so, in fact, that my husband has opted to work on Sunday. He'll then catch some of the game at home while the kids and I head to a party. He loves the 49ers and grew up in Patriot's country — so the playoffs were a big bummer to him. Especially when I was rooting heavily for the Seahawks (as I would any team that isn't the 49ers — though I am actually a Raiders fan from Giants land).
But you know what isn't divisive? This dip. If anything, it could just be the great unifier. I mean a good dip calls party goers to the table, begging to be dug into and enjoyed. And this one? It's definitely a good dip.
Ricotta — a highly underrated cheese, if I do say so myself — is seasoned with garlic, asiago cheese and minced rosemary. A little extra asiago goes on top. Then it's broiled until it's hot and bubbly. It's such a simple process that yields an unforgettable dip with sweet and savory notes. It's a perfect contrast to salty Kettle brand Krinkle Cut Salt & Fresh Ground Pepper, which I created it to pair with.
And with only a few ingredients, it's simple enough to whip up just before soprano Renee Fleming belts out the Star Spangled Banner. A quick and easy recipe for a game day dip? Pretty awesome.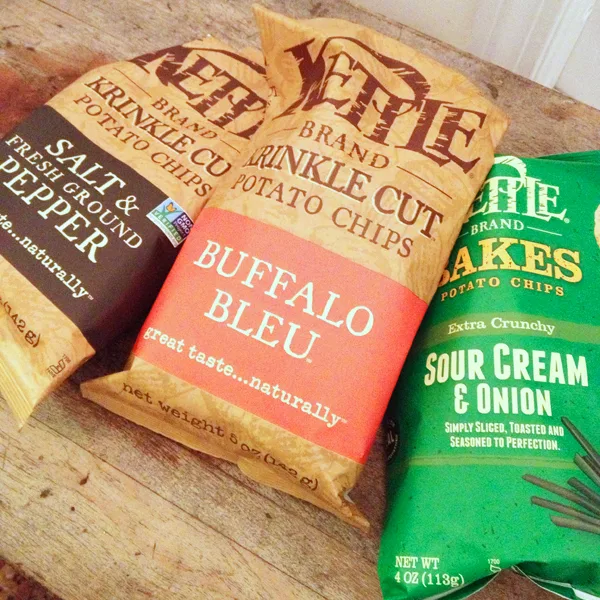 And psst! You really want to serve this some good, salty chips like Kettle Krinkle Cut Salt & Fresh Ground Pepper chips — the contrast of the flavors and textures can't be beat. Those are the chips that I created this to go with.
What are you serving for game day dips?
Warm Rosemary Ricotta Dip
Ingredients
15- oz container ricotta cheese, part-skim recommended
1 clove garlic, minced
2 tsp finely minced fresh rosemary
1/2 cup plus 1 tbsp shredded asiago cheese
1 tsp kosher salt
1/2 tsp ground black pepper
Instructions
In a small bowl, stir together the ricotta, garlic, rosemary and 1/2 cup of asiago cheese. Season with salt and pepper and stir well. Transfer the mixture to a small broiler-safe dish. Sprinkle with remaining 1 tablespoon of asiago cheese.
Broil on high for 4-6 minutes until golden and bubbly. Serve immediately with Kettle Krinkle Cut Salt & Fresh Ground Pepper chips. Mmm.
---
Disclosure: I received payment and product from Kettle Brand for creating this recipe. All opinions are my own.