Connecticut lobster rolls are warm, buttery sandwiches usually served on New England-style hot dog buns. Where can you find the best lobster roll in Connecticut? Today, check out the lobster roll at the Lake Zoar Drive-In.
When I was a little girl, I would cross my fingers whenever we neared the Stevenson Dam on Route 34 in Connecticut in hopes we'd stop for greasy burgers. And every so often we did — but not very often. Now, decades later, that little stand still calls to me whenever I pass by. The Zoar Drive-In is located in a tiny building just before the Stevenson Dam, where it's been serving up burgers, fries and other delights from the grill for decades.
Inside this tiny roadside place, there are a few seats along a bar and a window to order at. In warmer months, you can eat outside on one of the picnic tables. Or just get your food to go like I usually do.
Burgers, fries and hot dogs are all great here. These are the things I grew up ordering, so that's what we typically get. But I noticed that the Lake Zoar Drive-In also does a Connecticut-style lobster roll — a bargain at $6.99 or upgrade to the large for $8.99. Given my positive past experience with the food here, I figured it was worth trying. Who knows? This could be Connecticut's best-kept secret, right?
The Fixin's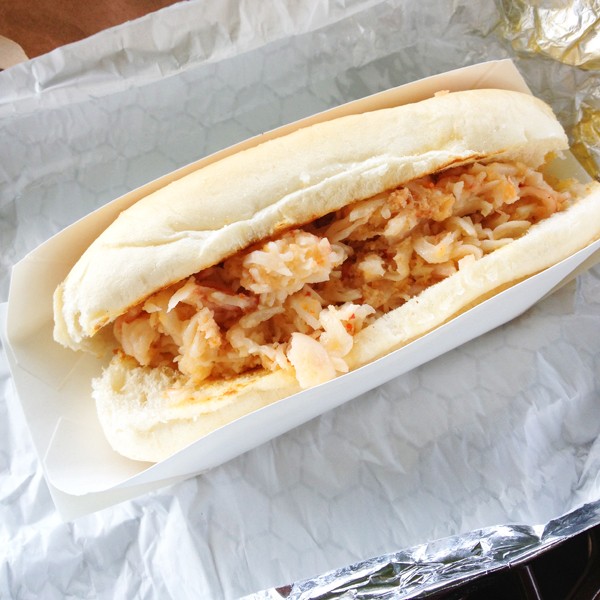 The Connecticut lobster roll at the Lake Zoar Drive-In in Monroe comes with just a lobster roll for $6.99 or upgrade to the large for $8.99. Fries or onion rings are available separately for an additional charge.
The Verdict on this Connecticut Lobster Roll
I have to confess that when I unwrapped my lobster roll, it wasn't what I am used to. Instead of chunks of sweet lobster, this was filled with tiny bits of something that reminded me more of crab stick with bits of what was clearly lobster here and there. The hot dog bun was lightly toasted and the whole thing was buttery. But all together, the lobster roll just wasn't that good.
Skip this lobster roll and instead opt for one of the better dishes on the Lake Zoar Drive-In's menu like the Weekly Burger, which is topped with bacon, gorgonzola cheese, onions and tomatoes. In fact, any of the burgers on the menu are worth trying.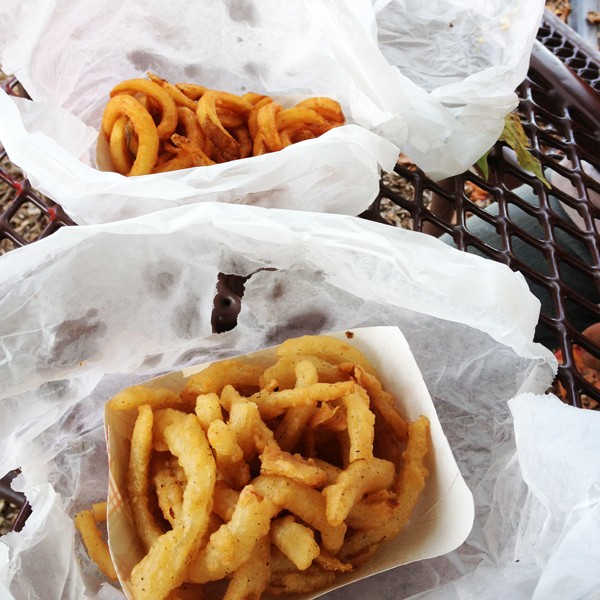 And definitely order curly fries … or onion rings. Both are perfectly fried and oh-so-tasty.
Lake Zoar Drive-In
14 Roosevelt Dr.
Monroe (Stevenson), CT