Did you know that I write a weekly newspaper column for The Bangor Daily News called Maine Course? In this week's column, I share an easy recipe for Small Batch Strawberry Rhubarb Jam.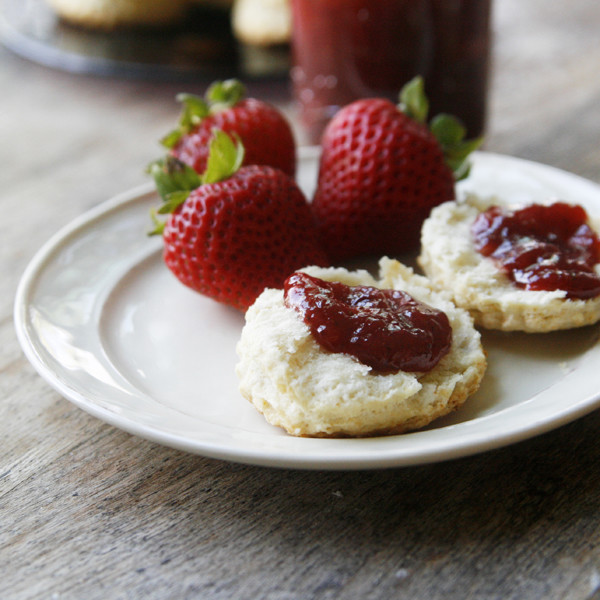 Nearly two years ago, I started writing a newspaper column called Maine Course for The Bangor Daily News. Aptly named by my younger brother, the column features recipes and cooking tips, along with anecdotes, experiences and more from around Maine. It gives a glimpse into life here.
This week's column is about making Small Batch Strawberry Rhubarb Jam. This sweet-tart (it's not too sweet or too tart) jam recipe makes one 8-oz. jelly jar's worth, which is perfect when you don't want (or can't store) lots and lots of jam. If you've never made jam before, this is a great recipe to start with because it's so easy.
Try this Strawberry Rhubarb Jam on fresh biscuits, such as my whole wheat biscuits or baking powder biscuits. It's also perfect on toast, English muffins or tucked into croissants.
Sarah Walker Caron is a cookbook author, freelance writer and founder of Sarah's Cucina Bella. She is the author of several cookbooks including The Super Easy 5-Ingredient Cookbook and One-Pot Pasta, both from Rockridge Press. A single mother to two kids in middle school, Sarah loves nightly family dinners, juicy tomatoes plucked fresh from the vine and lazy days on the beach. She also adores reading and traveling.