With a crisp outside and a warm, melty inside, fried halloumi pairs well with the warm, earthy, briny bruschetta. Try this as an appetizer or an easy lunch.
On a trip to Seattle years ago, a friend and I landed on the West Coast just as the city was going to sleep for the evening. We'd flown for hours and needed dinner.
Fortunately, a restaurant in the hotel was open and serving tapas. We ordered several and shared them. And that, my friends, is how I came to try halloumi for the first time.
Halloumi is a springy cheese with a high melting point that makes it perfect for frying or grilling. And by frying or grilling, I mean putting the cheese directly on the pan or the grates.
Really, it's pretty awesome.
Its origins date back to as early as AD 395 on the island of Cyprus, where it was first made. Today, Cyprus, now divided between Turkey and Greece, still produces halloumi that's shipped worldwide (there has been some dispute about using the name halloumi for cheeses made outside the region, but that's a whole other story).
Anyway, that time in Seattle, the halloumi was served on a kabob with fresh figs, balsamic reduction and other deliciousness. Crispy and fried on the outside, it was warm on the inside — a symphony of textures with a flavor I loved.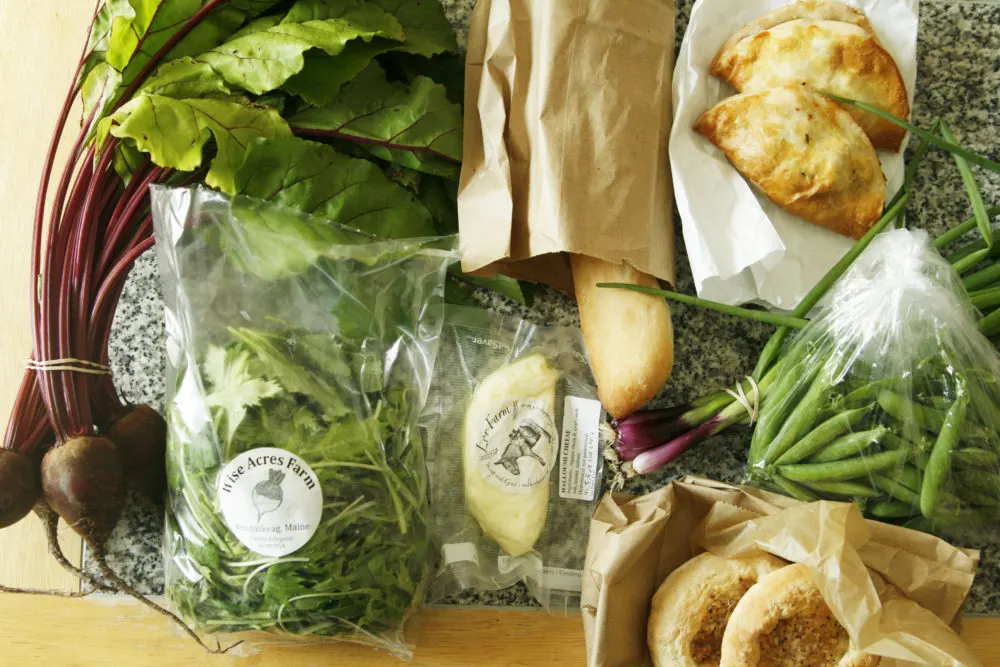 Since then, I've found halloumi cheese in grocery stores and at farmers markets. It's gotten much easier to find. And every time I bring some home, I am delighted to try it again.
It's even better when I get to introduce it to others. Kind of like I am doing with you right now with this fun and fanciful appetizer — Fried Halloumi with Beet Greens Bruschetta.
How to Make Fried Halloumi with Beet Greens Bruschetta
While halloumi is a cheese that needs no vehicle for enjoying — seriously, just fry it and eat it — it's delightful when you layer it with other flavors, like the kabobs I had in Seattle.
It's based on that principle that I developed this recipe, combining crusty bread with crispy fried halloumi and a rich beet greens bruschetta.
Start by chopping the veggies for the bruschetta. You'll cook that first, so you want everything sliced before you begin so that you can just focus on the cooking.
While you're at it, slice up the bread. Although you won't need it until the end of the process, having this already done will make the cooking and preparing process easier.
Now, make the bruschetta. Then fry the halloumi.
Once the halloumi is fried, top each of the bread slices with one piece of cheese.
Then spoon the bruschetta topping on top. Divide it evenly among the slice and bread stacks.
That's it. You're ready to serve this.
And, oh, you're going to love it. How could you not?
Crispy, earthy, melty, bold. This appetizer has it all
Fried Halloumi with Beet Greens Bruschetta
With a crisp outside and a warm, melty inside, fried halloumi pairs well with the warm, earthy, briny bruschetta. Try this as an appetizer or an easy lunch.
Ingredients
1 tbsp extra virgin olive oil
1 bunch beet greens, washed and chopped (about 4-5 cups)
3 scallions, chopped
salt and pepper, to taste
1/4 cup kalamata olives, chopped
2 tbsp red wine vinegar
4 oz. halloumi cheese, cut into 1/4-inch thick slices (about 2-inches long)
1 small (12-inch) loaf French bread, cut into 1/4-inch slices
Instructions
Heat the olive oil in a saute pan. Add the beet greens and scallions. Season with salt and pepper.
Cover and cook for 8-10 minutes until the beet greens are wilted.
Stir in the kalamata olives and red wine vinegar. Cook, uncovered, for an additional 4-5 minutes, until most of the moisture is evaporated.
Meanwhile, heat a large nonstick skillet over medium heat. Add the halloumi slices and cook, flipping once, until golden on both sides — about 4-5 minutes.
To serve, top each slice of baguette with a halloumi slice, and a generous spoonful of the bruschetta. Enjoy immediately. The halloumi is best served hot.