While raw garlic is pungent and sharp, roasted garlic sheds its harshness. Instead, it's sweet, rich and nuanced. Here's how to roast garlic.
Roasting garlic takes patience but it pays off with the sweet, mellow, rich results.
The same can be said of people. Given the right nurturing and knowledge, people can become so many wonderful things. As a parent, it's my job to try to provide that nurturing and knowledge — and a little pressure too — to transform my little humans into good, productive members of society. It's the biggest of jobs, and so important too.
Beyond diamonds and children though, that miracle of nature — how something can transform under the right conditions — happens with food too. Like garlic.
Yes, garlic.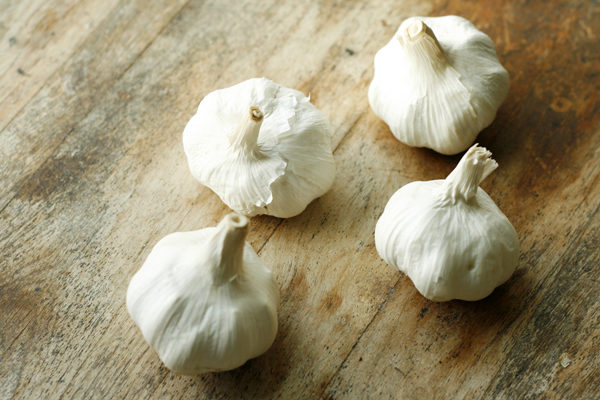 Raw garlic is pungent, spicy even and so sharp. It's harsh, and not entirely pleasant on its own. But in foods — sauteed with veggies or marinara sauce, for instance, the harshness becomes an asset. It lends so much pleasant flavor to dishes. Aglio olio, where garlic is cooked in oil and then tossed with pasta, is pure comfort food.
But garlic still is the thing said to keep vampires away.


Unless, of course, you apply the right conditions for a transformation. When when you drizzle garlic with a little olive oil, wrap it in foil and roast it for a while, the magic happens.
In the oven, the harshness disappears and a whole new garlic emerges.
The firm, creamy white cloves soften and turn to a golden brown. The sharp, pungency mellows and transforms. In its place is a rich, slightly sweet garlic that's soft enough to spread. It retains some of that garlic flavor — I mean, it's still garlic — but it becomes something else. Something craveworthy. Something amazing.
Roasted garlic is good enough to be eaten alone, but versatile enough to elevate so many other dishes.
Try it, and see. The first time I made roasted garlic, I ended up eating the entire head spread on bread — it was that good.
Uses for Roasted Garlic:
Flavor mashed potatoes with a sweet, rich flavor of roasted garlic.
Whisk mashed roasted garlic into a vinaigrette to drizzle over boiled potatoes, salad, etc.
Use as a sandwich spread
Mix with butter, spread on a baguette and bake for a delectable garlic bread
Saute some greens and then toss with mashed roasted garlic and a little freshly grated parmesan cheese
Toss with pasta. You can add some halved cherry tomatoes, sauteed greens or just a little cheese, salt and pepper (or all of these) for a delicious meal. Or make Roasted Garlic Fettuccine Alfredo.
Mix into your favorite hummus or dip recipe
How to Roast Garlic
Ingredients
1 head garlic
1 tsp olive oil
Instructions
Preheat oven to 400 degrees.
Cut the top 1/4-inch of the garlic head off, exposing the cloves. Remove papery outer layers but leave the head intact.
Place the garlic head in the center of a square of aluminum foil. Drizzle the olive oil directly onto the exposed cloves. Wrap the aluminum foil around the garlic head and crimp to seal.
Bake for 40-50 minutes, until the cloves are soft and golden brown.