Decadent, rich Sticky Toffee Pudding is a delicious dessert for sharing at dinner parties this winter. Your guests will be wowed. Special thanks to Hood Cream for sponsoring this post.
There's something about Sticky Toffee Pudding that reminds me of that classic holiday song, "We Wish You A Merry Christmas." It's the line about figgy pudding that does it, I am sure. And although these decadent cakes aren't figgy pudding, the recipe does include figs.
Regardless, in the world of impressive desserts, this is one. I first tried one of these little cakes at Deuxave in Boston, when I was there for the Hood Cream Immersion Dinner. It was my very favorite course of the meal — the one that made me pause for an audible "yum."
So, naturally, when I was asked to recreate one of the dishes from that meal, this was the one I chose. I couldn't wait to share it with my family. They loved it every bit as much as I did, and haven't stopped talking about it since.
Sticky Toffee Pudding is rich and decadent, but not heavy. The airy cake soaks up the sticky toffee sauce, and is topped with it too — a great combination. And the sweet, buttery flavor is just amazing.
This is a dish perfect for sharing anytime this winter. Whether it's a snazzy winter soiree, a Valentine's Day luncheon, a birthday celebration or something else, this dessert — Sticky Toffee Pudding — is divine for ending a meal with.
Before you rush to the kitchen to make this, one little thing: This recipe will take you a little while. Give it a full read before you begin, and budget time accordingly. You have to make the cakes, then the sauce, then cool the sauce. You need to let that sauce soak into the cakes before baking again … and then, finally, you can serve them.
Ready to make it? Here's a few tips for success:
Make the sauce while the cakes are cooking. This will allow the cooling process to begin before the little cakes even come out of the oven.
Once you've spooned sauce onto the cakes, they can be refrigerated for up to four days before you do that final baking. So do make this ahead. It's an impressive dessert.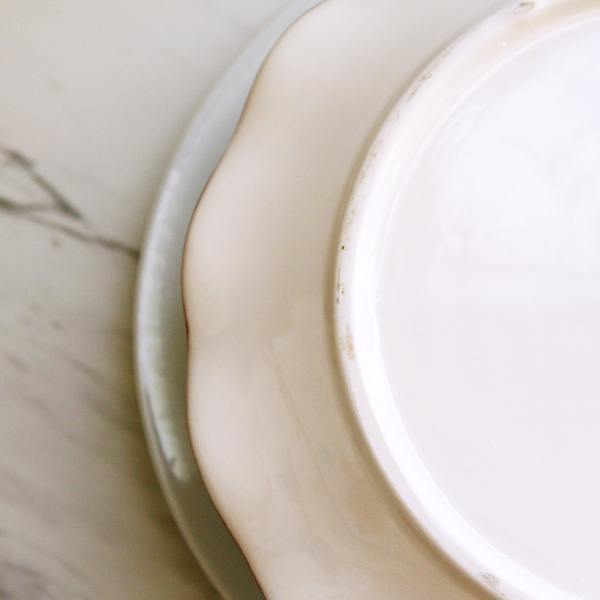 After it's baked that last time and you've loosened the edges, put each ramekin on a plate. Top with another plate — the plate you want to serve it on — and flip. This will make easy work of plating without burning your fingers on the hot baking dish.
But whatever you do, don't use shortcuts. This isn't the recipe for it.
Looking for more delicious recipes? Check out the Hood Cream eCookbook — this recipe came from there! The recently released second edition is now available for FREE download, and includes five fabulous new recipes — perfect for all your parties.
Sticky Toffee Pudding
Decadent, rich Sticky Toffee Pudding is a delicious dessert for sharing at dinner parties this winter. Your guests will be wowed. Recipe courtesy of Hood Cream
Ingredients
Cake:
4 oz. dried figs
¾ cup water, , divided
1 tsp. baking soda
3 oz. butter, , softened
1 cup packed brown sugar
2 eggs
1 ½ cups all-purpose flour
½ tsp. salt
2 tsp. baking powder
¼ cup Hood® Light Cream
Cooking spray
Sticky Toffee Sauce:
6 oz. butter
1 ½ cups brown sugar
1 cup Hood® Heavy Cream
½ tsp. kosher salt
2 Tbsp. vanilla extract
Instructions
Cake:
Boil water and pour over figs. Let sit for 20 minutes to soften figs. Place the figs and half of the water in a food processor and puree until smooth. Add remaining water and the baking soda into the food processor and puree one more time.
Preheat the oven to 350° F.
In a stand mixer, paddle together the butter and sugar until light and fluffy, then add the eggs one at a time, mixing well between additions.
Combine the flour, salt and baking powder in a small mixing bowl. Add half of the flour mixture to the butter mixture and mix until completely combined. Add Hood® Light Cream and mix thoroughly, then add the remaining flour. Once combined, add the fig puree, and mix completely.
Pan spray 8 5-oz. ramekins. Fill each ramekin ¾ of the way with the batter. Place ramekins on a baking sheet and bake 15-20 minutes or until a cake taster inserted into the center comes out clean. Remove baking sheet from oven and let cool for 5 minutes.
Sticky toffee sauce:
Combine ingredients in pot set over medium heat. Stir to combine as the butter melts. Cook, stirring frequently, for 5 minutes after the mixture comes to a boil or 212° F. Cool to room temperature then add vanilla extract. If mixture separates when cool, whisk with hand blender.
Assembly:
Using a serrated knife, remove the tops of the cakes to level them with the ramekins. While cakes are warm, spoon 2 tablespoons of sauce onto tops. Allow to soak at least 30 minutes.
Place the baking sheet back in a 300° F oven for 5-7 minutes to reheat the cakes. Run a small knife carefully around the edge of the cake and flip out onto serving dishes. Spoon one more tablespoon of sauce over the top and garnish with whipped cream or vanilla ice cream.
NOTE:
Once soaked, cakes can be stored in refrigerator for up to four days. To serve, bring the cakes up to room temperature then bake in a 300° F oven for 8-10 minutes to heat through.
Drizzle sauce over cake and serve.