Salad should never be an afterthought and with these easy salad dressing recipes, it won't be. Whip up a tasty combination to make your next salad delight.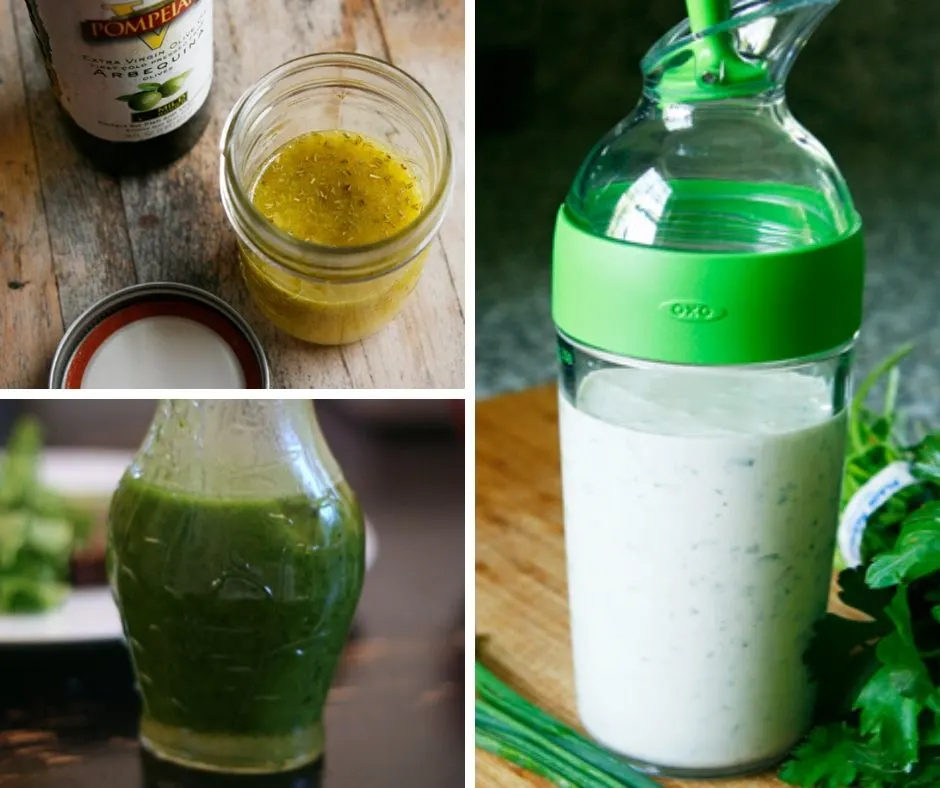 It's a bit embarrassing to admit but I used to think that "salad" was a dirty word — the joke of foods eaten only by people who were trying to be "healthy" (also a dirty word).
None of that is true though.
Those were the thoughts of someone who thought salad was just lettuce and a few veggies with whatever dressing was available. That was the impression of someone who didn't know how amazing a well-crafted salad could be.
I am so glad that I know better now.
Salad has grown to be one of my favorite lunch foods. Topped with grilled chicken, feta, kalamata olives and loads of veggies, it's a delight. Overloaded with chicken, blue cheese, celery and buffalo sauce, it's a treat. And piled with steak, veggies, cheeses and more, it's downtown decadent.
But what sets a really good salad apart is the dressing. A good dressing adds flavor, dimension and nuance to an ordinary salad.
Did you know that homemade salad dressings are pretty easy to make? In just minutes, you can whisk together ingredients to make a unique, flavorful dressing way better than store-bought. You can even easily add ingredients to fit your preferences.
And there are so many options for how to make a dress
Whether you are fixing a traditional (or loaded) Caesar salad, tossing together your favorite fruits and veggies or making a hearty, bold combination, adding a homemade salad dressing will only make the dish better.
These easy salad dressing recipes are perfect for transforming a salad into something amazing.
Easy Salad Dressing Recipes