From crunchy oven-fried chicken to grilled garlic parmesan chicken to hoisin glazed chicken, there are so many ways to dress up chicken drumsticks for a delightful dinner. These 25 easy chicken drumstick recipes will help you find just the right one.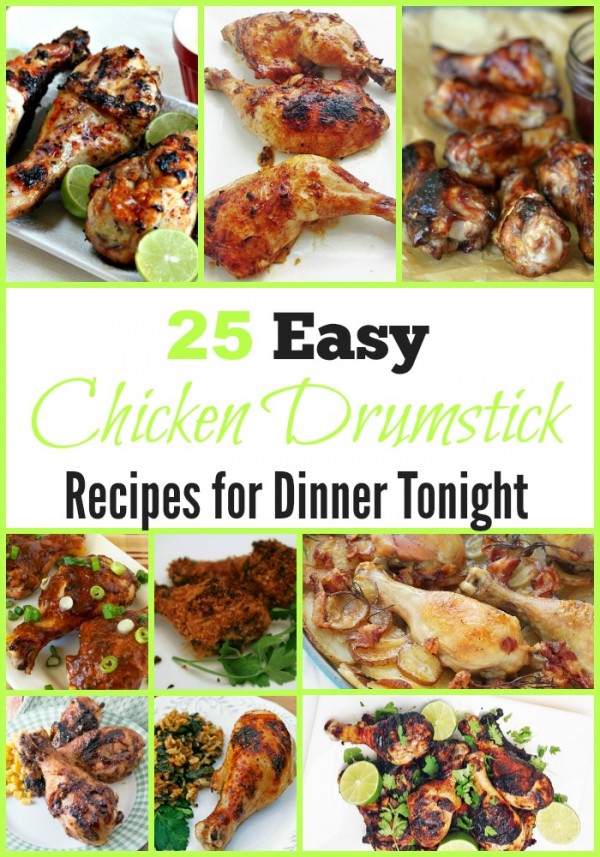 Once upon a time, I hated routines.
The monotony of doing the same thing the same way was maddening to me. But the busier we get, the more I appreciate the things that make life easier.
So we're settling into new routines. On Sundays, I write out our meals for the week, making dinner every night a no-brainer. Our weekly meal plan is based on what I have in the fridge, and what we feel like eating. I try to incorporate things the kids love — like macaroni and cheese or other pasta dishes — to keep the week interesting for all of us.
In addition to planning dinners, the kids also each choose two days to buy lunch and initial those days on our weekly dinner schedule. That way I know which days I am off the hook for packing lunch boxes.
Back to dinner, you can almost guarantee there will be chicken on the menu every week. Chicken drumsticks, in particular, are perfect for families like ours. Not only are they easy and versatile, but they are also light on the wallet. Moreover, they're perfect for little hands to pick up and enjoy.
There are so many different ways that you can cook chicken drumsticks and make it absolutely delicious. No matter what flavor or cuisine you are looking for, you're bound to find a fantastic recipe for chicken drumsticks.
Easy Chicken Drumstick Recipes
So, about those chicken drumsticks recipes … These 25 recipes from around the web (including two of my own!) represent a variety of meal planning options.
Do you have a favorite chicken drumsticks recipe?