What were the top 10 new recipes of 2018 on Sarah's Cucina Bella? Filled with fresh produce and good baking, here they are.
In 2018, I aimed to cook more, write more and refocus Sarah's Cucina Bella to be about home cooking from scratch, with a firm lean toward quick and easy recipes. Over the course of the year, I published 52 recipes on this site. My personal favorites included the Teriyaki Salmon and Avocado Rice Bowl, Buffalo Blue Cheese Skillet Burgers with Onion Straws, Iced Gingerbread Cake, Cinnamon Swirl Pumpkin Coffee Cake and … well, it's like picking a favorite child
Many of the recipes in the 2018 top 10 list fall into the quick and easy category. But I was also happy to see that my efforts to write more about in-season cooking and cooking sustainably were well-received. Five years ago, I never would have believed a recipe with carrot tops could possibly be among my site's most popular, but there it is. And to see my love of all-things-cranberry also get attention from readers and recipe searchers is pretty awesome too.
Without further ado, here are the top 10 new recipes on Sarah's Cucina Bella in 2018.
10. Roasted Balsamic Brussels Sprouts
This quick and easy recipe for Roasted Balsamic Brussels Sprouts is a fast and reliable way to enjoy this vegetable as a side dish any night of the week.
Get the Roasted Balsamic Brussels Sprouts recipe.
9. Carrot Top Chimichurri Sauce
Carrot tops combine with garlic, crushed red pepper, olive oil, red wine vinegar and salt to make a lovely Carrot Top Chimichurri sauce. This sauce is delicious with steak, seafood, on roasted veggies and more.
Get the Carrot Top Chimichurri Sauce recipe.
8. Roasted Carrots with Garlic and Herbs
Good carrots make good roasted carrots. This recipe for Roasted Carrots with Garlic and Herbs gives carrots a decidedly savory flavor with robust garlic and a trio of herbs.
Get the Roasted Carrots with Garlic and Herbs recipe.
7. Pad Thai for Two with Shrimp
Filled with veggies and a rich sauce that's lightened with the squeeze of lime at the end, this Pad Thai for Two with Shrimp is a hearty dish with a variety of textures that are just lovely.
Get the Pad Thai for Two with Shrimp recipe.
6. Cranberry Bread with Buttermilk
With a lightly sweetened crumb, this Cranberry Bread with Buttermilk yields a tender loaf dotted with tart cranberries. It's perfect sliced for breakfast or snacks.
Get the Cranberry Bread with Buttermilk recipe.
5. Blueberry Streusel Muffins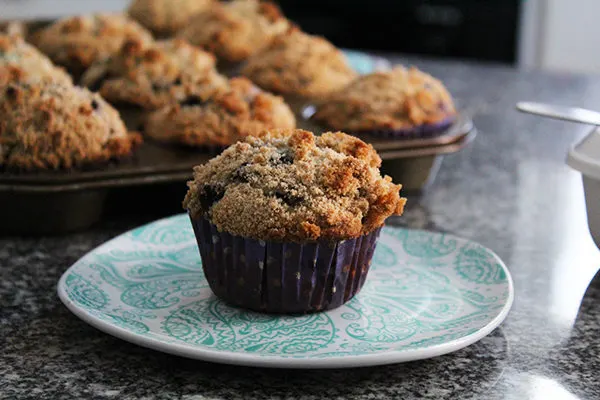 Soft, tender Blueberry Streusel Muffins are easy to bake and perfect for breakfast. The crunchy streusel topping, made with brown sugar, butter and more, makes them extra special.
Get the Blueberry Streusel Muffins recipe.
4. Homemade Cranberry Sauce with Apples and Cinnamon
Tart cranberries are mellowed in this homemade whole berry cranberry sauce featuring apples and cinnamon, which lend a warm flavor. Delightful with your holiday turkey.
Get the Cranberry Sauce with Apples and Cinnamon recipe.
3. Cranberry Coffee Cake
Use leftover cranberry sauce to make this tender, sweet-tart breakfast masterpiece. This recipe for Cranberry Coffee Cake is delightful.
Get the Cranberry Coffee Cake recipe.
2. Easy Fish Tacos with Cilantro Lime Slaw

Cilantro Lime Slaw, quick pickled cucumbers, all the fixings. Why not make this Tuesday a fish taco Tuesday in your house? It's a delightful way to enjoy a meatless dinner.
Get the Easy Fish Tacos with Cilantro Slaw recipe.
1. Watermelon Ginger Smoothie

Cool watermelon combines with zesty ginger and smooth coconut water in this easy Watermelon Ginger Smoothie recipe for one.
Get the Watermelon Ginger Smoothie recipe.